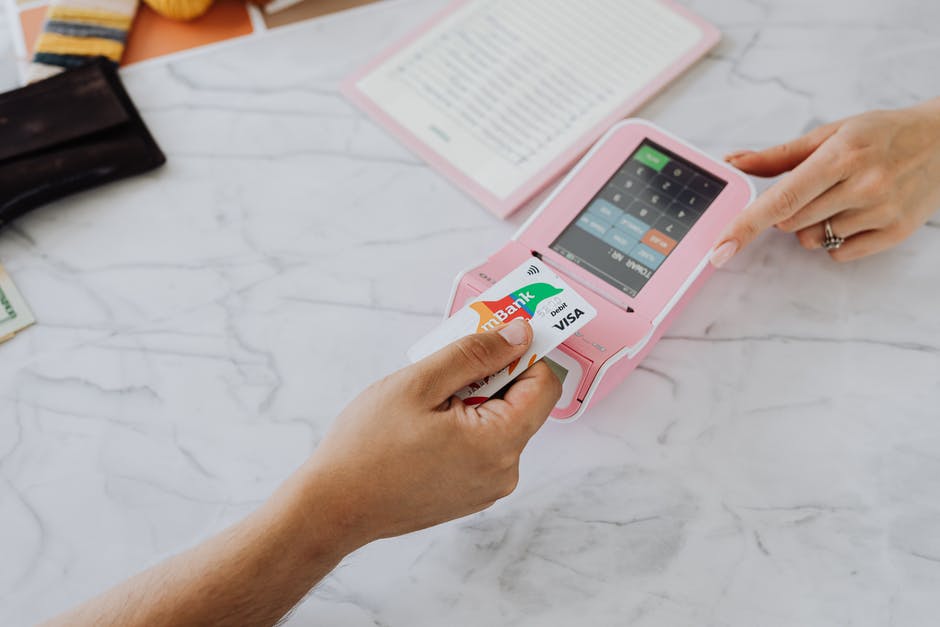 What Is Digital Banking and How Does It Work?
Managing various areas of your life can be a challenge. As time goes on and you get more responsibilities, managing things gets even harder.
Fortunately, though, taking care of a lot of things is made easier by handling them online. Most bills, appointments, subscriptions, and even banking can be handled online.
Changing the way you do important things like banking can be stressful, though. We're going to take a look at digital banking today, giving you some insight into what it is and how it works.
So, what is digital banking? Keep reading to find out.
What is Digital Banking?
Digital banking, in short, is managing the comings and goings of your bank account online. You can use a mobile phone or computer to handle these accounts, and they usually offer an app to make things easier.
There are a variety of companies, banks, and businesses that offer different services in the way of digital banking. In most cases, people just access the website of their bank, create an account with their account number, and they can manage their finances online.
You can make transfers, deposit checks, and even monitor the happenings of your bank account from wherever you are. This is useful for monitoring your own spending or peering through your statements at a moment's notice to see if there are suspicious charges.
Digital Banking Pros and Cons
As with anything, there are advantages to banking online alongside some disadvantages.
One thing to keep in mind is that almost every bank offers options for digital banking, so you can utilize both physical and digital aspects of the process. If you don't feel like digital banking is for you, nothing is stopping you from deleting the account and going back to the original way of doing things.
That said, let's look at some of the positives of digital banking.
Ease of Access
The primary benefit of digital banking is that you don't have to go out of your way to make changes to your account. You can manage your money whenever you want to, wherever you want to.
Additionally, you might be able to see some things a little easier than you would if you went to the physical branch. For example, examining charges on your account is easier when you can just open up your transaction history.
If you went to the bank, you'd have to consult with an individual who could read those charges out to you or print off a sheet for you to examine.
Digital Advisors
A lot of digital banking options offer digital advisors. These are individuals or bots that can examine your spending and give you advice on ways to invest or manage your money.
These services can be a lot cheaper than they would be in person when you use an app or website. In some cases, the bots that examine your spending won't cost anything to use if you're an active member of the bank or institution.
That might not be something you know you need, but it's worth seeing if those resources would be useful to you.
Management of Cryptocurrency
The use of cryptocurrency is increasingly popular, and physical banks aren't able to accommodate it as well as digital banking options can.
Cryptocurrency can be a great investment, but it's also becoming a way to spend money on different mediums. For example, Visa now accepts cryptocurrency, and we can only expect more and more mediums to use it as well.
Hours of Operation
One of the most frustrating things about physical banks is that they run on short hours. They tend to be open from 9 to 5, close a little earlier on Saturdays, and close on Sundays.
You could need access to your account at any time, though.
You can access your digital banking accounts at any time, day or night. That's whether you wake up in the middle of the night worried that you might have an overdraft, or you're relaxing on a Sunday and need some money for groceries.
There are more benefits of using digital banking, but let's take a look at some of the disadvantages it might pose.
Security Issues
Whichever way you swing it, there's a risk when you're dealing with financial information online.
Your password and login information is the key for someone to get into your account and steal your account and routing numbers. That said, a bank's website is typically one of the safest sites on the web.
There's a low chance that your information will be harvested from the bank website itself. The high risk comes when you use a lot of the same emails and passwords on different, riskier sites.
A lot of websites that sell goods and clothing aren't the safest. When you create accounts to spend your money online, make sure that you're using login information that's different from your digital banking information.
When you do that, you reduce the risk of identity theft to almost zero.
Service and Network Issues
You get used to digital banking when you've used it for a while. You expect that the site will load and that you'll have the ability to transfer money whenever you want.
Sometimes, though, service is out, your phone dies, or there's a problem with the website and you're left hanging. This can be a problem if you need to transfer money for bills or manage some area of your finances at a moment's notice.
You can get around that problem by planning transfers automatically or handling them before you need to. Network issues don't come up too often, but they do occur from time to time.
If this is something that worries you, there are a lot of options on digital banking sites that let you make automatic payments, transfers, and deposits without having to log into the site.
Need More Information on Digital Banking
What is digital banking? It's a way to streamline your daily routine.
If you end up disliking it, you can just delete your account. It can be tricky to figure it out at first, though, and we're here to help. Explore our site for more information on banking, money management, and a whole lot more.
About Author