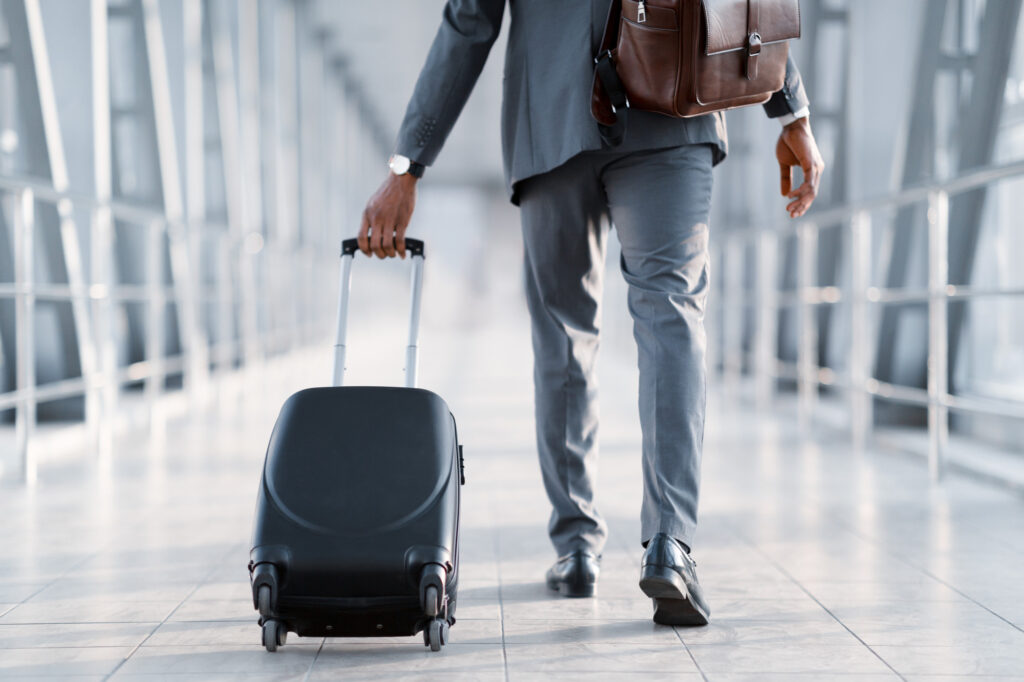 12 Important Business Travel Tips to Know
Are you looking for business travel tips that can help you travel more comfortably and efficiently?
Traveling for business can be a stressful and overwhelming experience. There are a variety of tasks to complete, such as packing for your trip, arranging your accommodations, knowing your schedule, and preparing for your presentation or meeting. Your to-do list can seem endless and that is before you ever get on the plane.
Whether you are new to traveling for business or you have been traveling for a while, you can easily find yourself overwhelmed and exhausted.
However, for many people, business travel is not optional. And unlike traveling for leisure, you can't rest whenever you want or reschedule parts of your trip. If you are not comfortable, you might miss your meeting, appear unprepared for your presentation, or more.
Depending on the importance of your trip, your traveling habits might even result in problems at work.
Fortunately, by following a few travel tips and tricks, you can take the stress out of your business travels. If you frequently travel for business and want to ensure the process is as easy as possible, this short and simple guide is for you.
1. Start With a Detailed Itinerary
The first step to traveling well is to create a detailed itinerary. Put together a comprehensive schedule that includes dates, times, locations, contacts, and more. Sharing your itinerary with a friend or loved one is a great way to stay safe while you are traveling.
2. Master the Art of Packing
One of the best tips for business travel is to master the art of packing. By knowing what you need and using packing tips and tricks, you can make sure you are fully prepared during your trip. Make sure you are packing only the essentials and using luggage that is easy to travel with.
3. Go Incognito
One bit of traveling advice you should follow is to use the incognito tab on your browser. When you are searching for deals, visiting the same website over and over will reduce the deals you are offered.
This happens because the companies you are visiting track your cookies and your interest in their offer. To get the best offers, make sure to use an incognito tab.
4. Look For Frequent Travel Perks
If you travel frequently, why not take advantage of frequent travel perks? This is a great way to get the most for your money and take advantage of upgrades and more. You can supercharge your efforts by using a rewards credit card for your trip.
5. Book a Non-Stop Flight
A helpful tip for business travel is to book a non-stop flight. While booking connecting flights can be more economical, you will take more time getting to your destination.
You also increase your risks of missing a connecting flight or experiencing a delay or cancelation. For peace of mind, make sure you are booking a non-stop flight.
6. Always Choose Assigned Seating
When traveling for business make sure to choose assigned seating. Not only can you avoid the dreaded middle seat, but you will also reduce your risks of getting bumped for a flight. For these reasons, consider assigned seating when traveling.
7. Consider TSA PreCheck
If you travel frequently, consider TSA PreCheck. This is a great way to save time and effort when you are boarding a plane. As a bonus, you might be able to have the application fee waived with Global Entry and your precheck will last for five years.
8. Carry On the Essentials
Have you ever been traveling and needed to charge a device or take mediation? Needing essential items during your flight can be stressful and make your traveling experience much more uncomfortable. To avoid this problem, make sure you are packing the essentials in your carry-on bag.
9. Pack a Light Snack
One of the best travel tips to follow is to pack a light snack and carry it with you wherever you go. This is a great way to make sure you eat enough during your trip and you are never hungry, regardless of where you are. Make sure to pack a small snack and a bottle of water in your bag.
10. Book Transportation Beforehand
One way to make your travel easier is to book your transportation beforehand. By booking your transportation before your trip, you can save time and make sure you are not stuck waiting or are left in a transportation bind. You can supercharge your efforts by booking your parking beforehand as well.
11. Choose Your Accommodations Carefully
One of the best ways to stay comfortable during your trip is to choose your accommodations carefully. Make sure you are choosing hotels or corporate lodging services that are close to where you need to be, or central to all of the locations you are headed. Choose accommodations that have plenty of amenities and perfectly fit your business travel needs.
12. Schedule Downtime
Although your corporate travel trip will likely be filled with meetings, presentations, and more, it's important to schedule some downtime during your trip. Whether you are just making sure to get enough sleep or you want to visit a local attraction, taking time for self-care is important. This can help reduce your stress and help you to have a better trip overall.
These Are the Business Travel Tips You Need to Know
There are several business travel tips that can help you make the most of your trip.
Create a detailed itinerary and master the art of packing. You should also make sure you are getting the best deals, book a non-stop flight, and always choose assigned seating. Make sure to keep the essentials with you, book your accommodations and transportation ahead of time, and schedule downtime during your trip.
Follow these tips and you'll be well on your way to having a successful business trip.
Don't forget to browse our site for advice on business, finance, home improvement, and more.
About Author