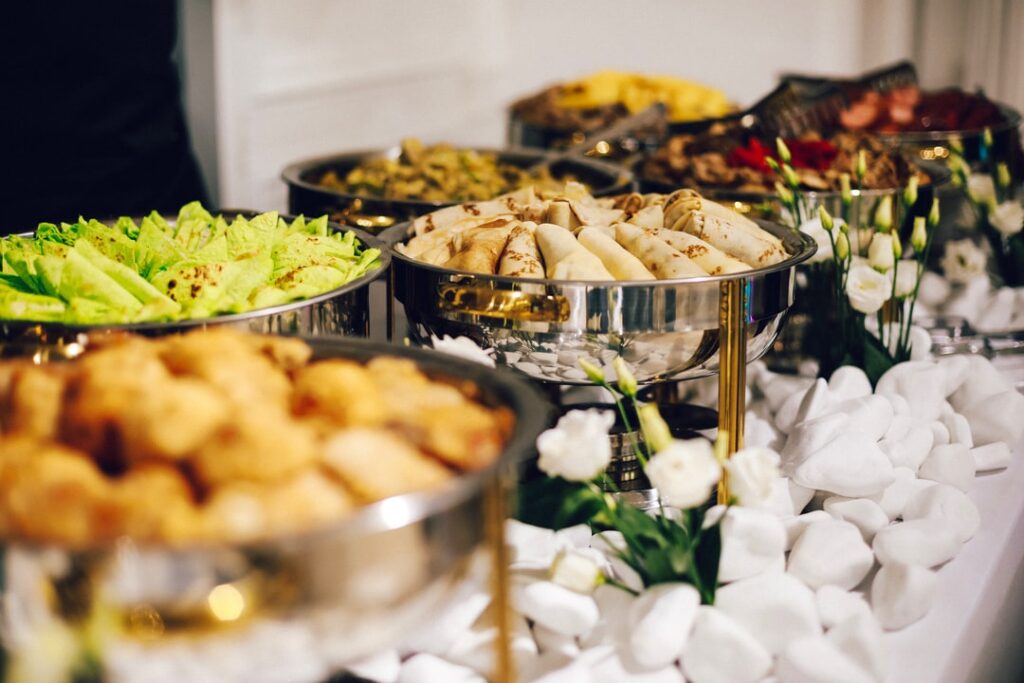 Catering Checklist: What Supplies Do You Need for Every Event?
Humans have been eating together for over 800,000 years. This tradition, called commensality, is vital to our interactions as communities, and even our well-being.
In modern times, it's a practice that's evolved into grand dinners, intimate gatherings around the dinner table, and restaurant experiences. Catering adds an extra element of luxury and sociability to every interaction, be it formal or social.
If you regularly arrange any of these events, you'll know that catering demands a lot of hard work, attention to detail, and planning.
So, whether you own a catering business or simply enjoy entertaining your friends, browse this catering checklist to help you streamline any event.
Setting Up Your Catering Checklist
No matter how closely you follow your catering event checklist, you won't get very far if your list is lacking. The first step in setting up your list starts with considering everything that's involved in the catering event.
Since the meal is the main event on one of these occasions, start there.
Write down your menu ideas. Then you can get started making notes on everything you need to prepare and serve them.
It's easy to overlook some of the things that aren't directly related to the food.
Table Settings
The style of your event determines your table settings.
You won't need to worry about much for a relaxed company picnic or barbecue around the pool. There's a lot more involved if you're catering for a wedding or gala dinner.
Get in touch with the venue and find out what they offer on-site and whether it's included in the price of venue hire. During busy times of the year, you could experience difficulty hiring catering equipment from outside companies, so book early.
Find out if your client has hired another company to arrange the table decor. Get in touch with them to coordinate your efforts.
These are things every well-dressed table needs:
Bread plates or baskets
Charger Plates
Cutlery for each course
Finger food containers
Flatware for each course
Napkins
Placemats if necessary
Salt and Pepper Shakers
Sugar bowls and dispensers
Tablecloths
Wine and water glasses
Wine coolers with ice
Water Pitchers
If you're catering a casual event, you can get away with using disposable table settings. Make sure you recycle these items afterward, we already have a 275 million metric ton plastic waste problem.
These include:
Aluminum Foil
Appetizer Plates
Cocktail Picks
Foil Pans
Plastic Cutlery and drinkware
Paper Napkins
Disposable items reduce the costs associated with breakages, cleaning, and transportation for things you hire from outside the venue.
Nowadays, you can buy attractive, high-end disposable items to suit the theme of your events.
Food-Related Decor Items
Depending on your menu and the event theme, you might need to arrange some additional items for your tables. Table numbers, seating plans, and centerpieces usually fall outside the caterers' realm of responsibility, but check before you assume anything.
Display stands and risers showcase your food, highlight your dishes and save space on food tables. Other necessary items include:
Cake stands
Cupcake towers
Serving dishes
Serving spoons and forks
It's vital to spend this first stage of your planning, establishing a solid foundation for your event. No matter how fantastic your food is, it will flop without the tools to enjoy it at its best.
Delivering Your Dishes
If you are cooking all or most of your food offsite, you'll need to consider effective ways to get your food to the venue. All your meals must arrive at the ideal serving temperature.
Some things to keep in mind include:
Crates
Food Storage Boxes
Food Pans with lids or aluminum foil
Glass Racks
Insulated Food Pan Carriers
Outdoor Coolers
Plastic wrap
Try to arrange food warmers and coolers on-site, so you can transfer the food from these temporary solutions into food warmers or fridges on arrival. Depending on the size of your event, you might need to hire a van for transporting the meals, too.
Cooking Equipment
No matter how precisely you plan your event, you'll need to prepare some items on arrival. It's easy to forget about the things you need for on-site preparations when you're pre-cooking most of the food.
Depending on the dishes you're cooking, necessary equipment might include:
Holding Cabinets
Induction Cookers
Portable Grills
Outdoor Burners
Oven gloves
Pots and pans
Cooking utensils
Don't forget cooking essentials like oils, butter, spices, salt, pepper, and sauces, and remember to bring an apron.
Serving Your Food
After all your hard work planning and prepping a delicious meal, don't fail in the home stretch. Serving your food at its best is the most important part of the process.
Hire staff to help with this stage if you've got too much else on your plate, and make sure they understand the dishes and how to serve each one. If you're hosting a large, formal event, arrange matching uniforms for them for extra appeal.
These are the items you'll need on your serving table:
Chafers and chafer Fuel
Cloths for spills
Food Pans
Knives and cutting boards
Serving Trays
Tray Stands
Serving Utensils
Remember, lighters are essential for getting chafers and other gas-powered warmers started. If you're having a chef cook some items from scratch, they'll need enough burners and relevant cooking implements, too.
Are you offering a buffet at your event? You'll need to place the plates on the buffet station and arrange warmers for all the cooked dishes. Tongs for serving and baskets for holding bread and other small items.
You'll need to place any relevant salad dressings, sauces, and condiments nearby, too.
If you're having a dessert station, you'll need coolers or a warmer depending on the dishes and appropriate serving dishes. You'll need to set up dessert plates on the serving table, too.
Serving Beverages
You can use insulated beverage dispensers to transport hot and cold beverages, but it's always best to serve coffee and tea from scratch. Set up a coffee machine or coffee chafer, and an urn for tea that has a hot water dispenser.
On the other end of the temperature scale, you'll need plenty of ice for drinks and for keeping some food items cool in a pinch.
Here's your beverage table checklist:
Beverage dispensers
Coffee mugs and teacups
Coffee air-pots
Coffee chafer urns
Coffee machine
Containers for tea and coffee
Garnishes for cocktails
Glasses for cold drinks
Hot water urns
Ice and ice buckets
Milk jugs
Teapot
Teaspoons
Somewhere to place spent tea bags
Alternatively, you can arrange for servers to bring out coffee, tea, and other beverages to order. You'll need trays to help them perform this task efficiently.
Making Your Guests Comfortable
If you're hiring a venue, you can most likely hire seating equipment for them. If you don't have enough tables and chairs to provide for a large event at home, you can hire extras from an outside source.
Depending on your event, these are some items to consider:
A bar (and barman)
Benches
Cocktail Tables
Folding Chairs
Folding Tables
You might need to hire a gazebo or tent if you're hosting an outside event. The last thing you want is your carefully prepared dishes (or your guests) simmering in the blazing sunshine.
The Big Clean-Up
Cleaning up after an event is the least fun and a little depressing after the excitement, but you can ease the hassle by preparing in advance.
You'll need to make arrangements to recycle anything you can and provide garbage bags and bins for any other trash that accumulates during your event.
Cleaning Towels
Cleaning detergents
Disposable Gloves
Garbage Cans
Hand Sanitizer
You may need to arrange portable handwashing stations for outdoor venues with no sinks on site. Don't forget separate bins for dirty dishes and leftovers.
You Need Help
You can't do everything yourself, even when arranging a social event for friends at home. Enlist the help of family members and hire extra hands if necessary.
Delegation is the most important part of every successful event. Assign team members tasks and check up on them regularly for feedback.
The Good Stuff
Once you've planned for all these incidentals, you can focus fully on your menu. Planning all the ingredients well ahead of time makes it easier to find the best quality catering supplies at a good price.
It also prevents you from running out of things in the middle of your event. It's always best to over-cater to avoid embarrassment on the day.
Focus on What You Do Best
With this catering checklist by your side, event organizing becomes a breeze. You won't need to deal with forgotten items, wasted time, and most importantly stress.
Instead, you'll impress your guests or clients with your organizing skills, and you'll have more time to relax and enjoy entertaining them.
Do you still have questions? Browse my blog for more information on how to do most things.
About Author