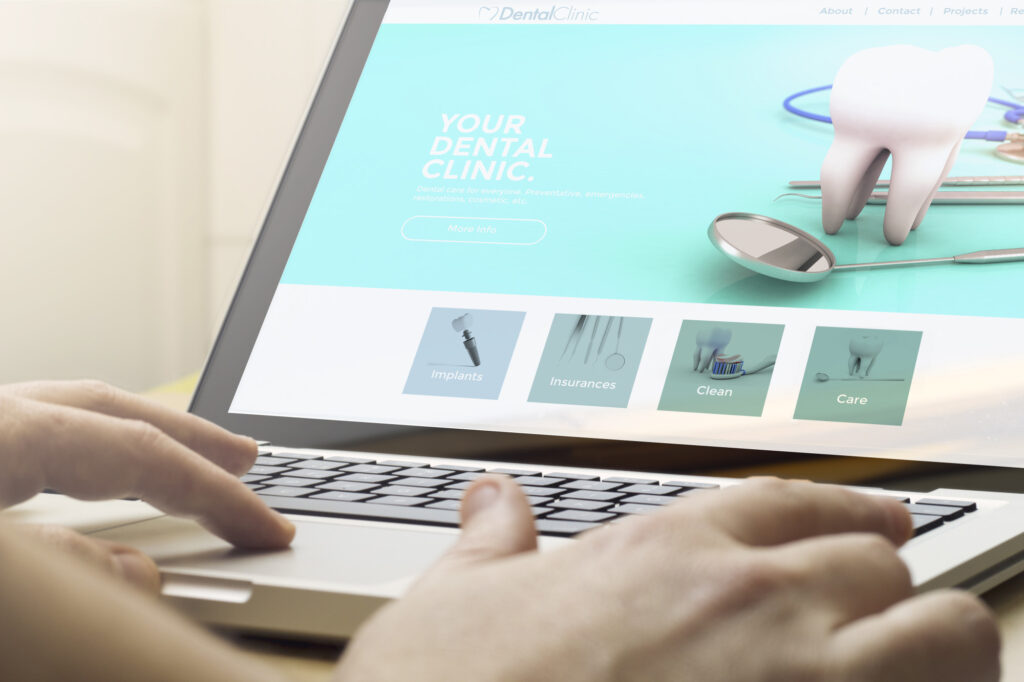 The Do's and Don'ts of Email Marketing for Dentists
Only one-fifth of dental practices use email marketing yet emails receive 20% higher open rates than social media.
Half of those who do send emails to their patients deliver one message each month. Unfortunately, only 19% track their email campaigns and don't use the marketing tool effectively.
This article examines the dos and don'ts of email marketing for dentists.
Read on to learn how to segment your email lists and brand your messages for the best results. Discover how to combine emails with SEO and include one solid call-to-action to increase your customer base.
Dental Practice Email Marketing Dos
The average email marketing open rate amongst health professionals is 16.6% and click-through rates are 6.28%.
If your dental practice sits below that benchmark or you don't even use email marketing, then keep reading. Below are three essential tips that will improve your online marketing strategy.
1. Brand Your Dental Practice Marketing Emails
Every email, text message, letter, and social media post that you send should include your brand.
Patients will identify you immediately from your color scheme, logo, and consistent copywriting. Make sure to follow this onto your website so there's a clear link between your emails and web pages.
That will help strengthen the overall message and separate you from your competitors.
2. Segment Your Lists
Lumping your patients together undermines your dental practice email marketing campaigns.
By segmenting patients into lists you can send specific messages and offers to targeted groups. For example:
Target only active patients
Reward the most loyal
Send additional emails to receptive subscribers
Give your subscribers several options when signing up. That way, they do the hard work for you.
3. Combine Email With Online Marketing
Sending emails should form one part of your online marketing campaign but don't neglect SEO.
Search engine optimization helps to drive traffic to your website. Writing quality blog content will attract new clients. Include dentist Internet marketing related keywords in your copy but make sure the text reads well.
Combine both channels for the best results.
Dental Practice Marketing Don'ts
Want to know what not to do when email marketing? Follow these tips to keep yourself right.
1. Forget to Include One Call to Action
Don't confuse your subscribers by sending lengthy emails with multiple calls to action (CTAs).
Use the KISS principle and keep things simple. One email should have one CTA. No more and no less.
2. Ignore Spam Regulations
The CAN-SPAM Act dictates how commercials emails should be sent.
You must give recipients the right to unsubscribe and not use misleading behavior. You must also include your physical address in the email text.
Failure to follow these guidelines could result in tough penalties.
3. Buy Email Lists
Don't get tempted to buy thousands of email addresses for a few dollars online. Not only do these lists not comply with CAN-SPAM Act regulations but they don't reflect your target audience.
Instead, ask your patients to opt-in when they visit your surgery or use social media to reach out and build your list.
More Email Marketing for Dentists Tips
This article has highlighted some essential strategies for email marketing for dentists.
Realize the full potential of sending emails to your patients but don't fall foul of the regulations. Reach new audiences through a single CTA and SEO but don't buy email lists as they won't deliver solid results.
Read more email marketing tips for dentists tips on our blog. Don't forget to bookmark the site and share this article on social media.
About Author