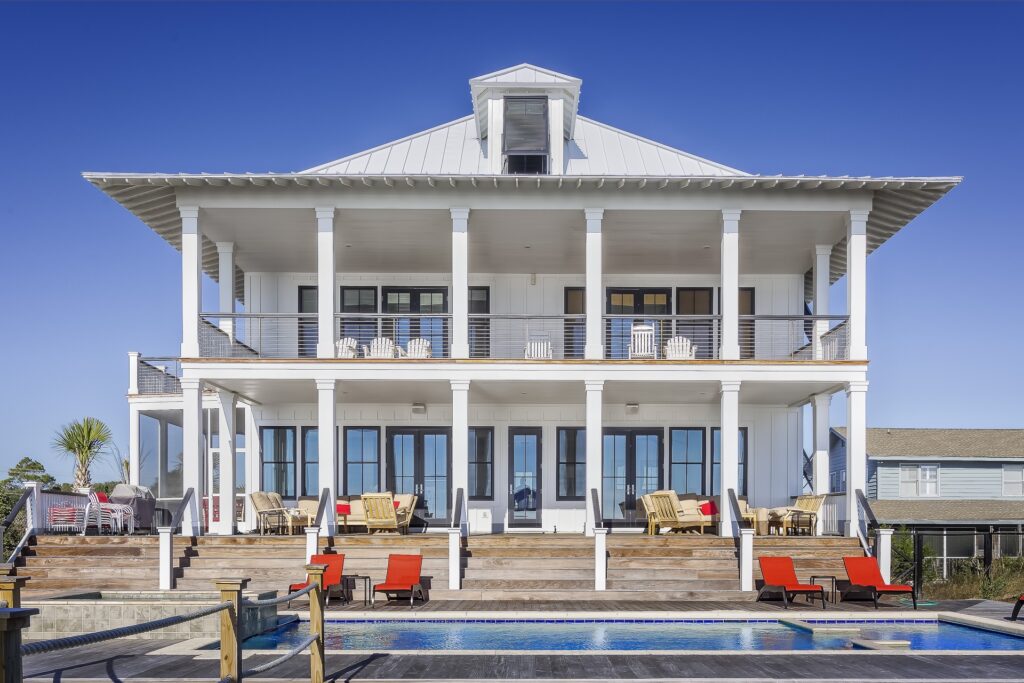 The Real Estate Benefits of New Windows
Home is where love resides, memories are created, and laughter never ends. As property owners, you have renovation projects to increase functionality and enrich the curb appeal. But whether for your rental or residential property, have you considered the real estate benefits of new windows?
Windows are the eyes to your home's soul. Apart from allowing natural light in, windows enhance ventilation and aesthetics. Apart from making the property look dull and unappealing, outmoded windows can increase the cost of running your property.
Wait, do you know one of the quickest and easiest projects to transmogrify your space is installing new windows? Yes, new windows will increase your property's value, security, improve comfort, and more. When buying windows, you've got a myriad of options to match your needs, style, and preference.
However, there is no perfect-for-all type of window. To find the ideal windows, be clear-headed about what you want and how to choose the right windows for your property.
Are you wondering whether you should install new windows in your rental or residential property? To help you out, here are the real estate benefits you get by installing new windows.
Improved Energy Efficiency
Depending on the type of window you choose to install on your property, you may increase energy efficiency. Modern windows are energy-efficient and designed to keep homes comfortable all year round.
During winter, these windows provide insulation, preventing warm air inside from escaping. During summer, windows prevent the cool air inside from escaping. This helps to maintain the ideal indoor temperature, keeping your interiors comfy.
This implies your heating and cooling system won't overwork, reducing utility bills as well as wear and tear.
Increasing Property Value
Do you know a window replacement project can return property owners more than 78% of the project costs? If you plan to hit the market in the future, replacing your property windows is one of the best ways to improve its value and fetch more.
If you are a landlord, installing new windows in your property will attract new tenants and also increase rental payments. Tenants want to live in upgraded, comfortable, and appealing homes, and this is what new windows will help you achieve.
Quick and Affordable Home Renovation
Unlike other pricey renovation projects such as roofing, window installation is affordable. It's a quick and affordable way to transform the interior and exterior of your property. You've got a myriad of options in styles, designs, and colors to match your space.
Also, you've got multiple finishes, grilles, trim, and glass options to make the home of your dreams. From awning, casement, sing-hung, picture, and siding windows, rest assured to find a perfect match for your style and needs.
For instance, if you need an unobstructed view of the outdoors and maximum natural light, choose windows with large glass panes. In case you want maximum airflow, then double-hung windows are ideal.
Regardless of the type of window you choose to install, you'll be a step closer to achieving your dream home. However, ensure you work with reputable installation services, such as Canes Exterior Transformations, for the best results.
Noise Reduction
Does your property sit near a highway or railway line? Or perhaps you live near a public park or school. If so, one of the major problems you face is noise, isn't it?
But do you know new window installation can help reduce noise in your home? If properly installed, new windows are airtight and soundproof, preventing noise pollution. Using triple-pane glass and insulating frames can eliminate noise from lawn frames, barking dogs, and traffic.
This provides a more comfortable and restful environment where you can refresh after long and tiring days. This makes your home a peaceful sanctuary and your best relaxation spot.
Enhanced Curb Appeal
New windows can dramatically improve the aesthetic appeal of your property, both interior and exterior. Regardless of the style or design of your property, you've got an ideal option to complement it. From fiberglass, vinyl, and wood materials, be sure to transform the entire look of the property.
You can choose to enrich your curb appeal with an eye-catching black exterior window finish to match your home's style. Also, you may consider making a colorful statement with a vibrant white exterior cladding. Upgrading your property's exterior and interior aesthetics will also improve its value.
Reduce Dust and Allergens
One of the key features of modern windows is blinds and shades. When you securely tuck window treatment, your home interior is protected against dust. This reduces allergens and the time required to clean your space.
Also, these windows are low maintenance, especially when window treatments are installed. It becomes much easier to clean spaces that were difficult to clean and get a clear view of the view outside.
Safer Home
Have you suffered break-ins in the past and wondering what to do to enhance the security of your home? Well, installing new windows customized for security is a great way to deter burglars from targeting your home. This may include installing windows with decorative window grills or even extra locks for security.
Also, if you install tempered windows, the property becomes safer for occupiers. When accidentally broken, these windows won't result in injuries. They are designed to remain intact after breaking without shattering to cause injuries.
UV Protection
Do you know excessive ultraviolet rays can be dangerous to you, your loved ones, and your property? Excessive exposure to UV rays is the leading cause of skin cancer in the US. To protect your loved ones against such exposure, consider installing new windows that absorb excess UV rays.
Also, excess light will cause fading to walls, furnishings, and floors. Choosing windows with triple-pane glass with argon provides extra protection. These windows act as sunscreen to your home, preventing UV rays' adverse effects.
You Now Know the Real Estate Benefits of New Windows
One of the best ways to transform your home is by having a new window installation project. However, to get it right, it's imperative to choose the right windows for your home depending on needs and style. Also, work with a reputable window installation company for the best results.
Here are some of the real estate benefits of new windows.
Did you find this article enjoyable to read? We've got more informative and interesting blogs. Check them out today!
About Author