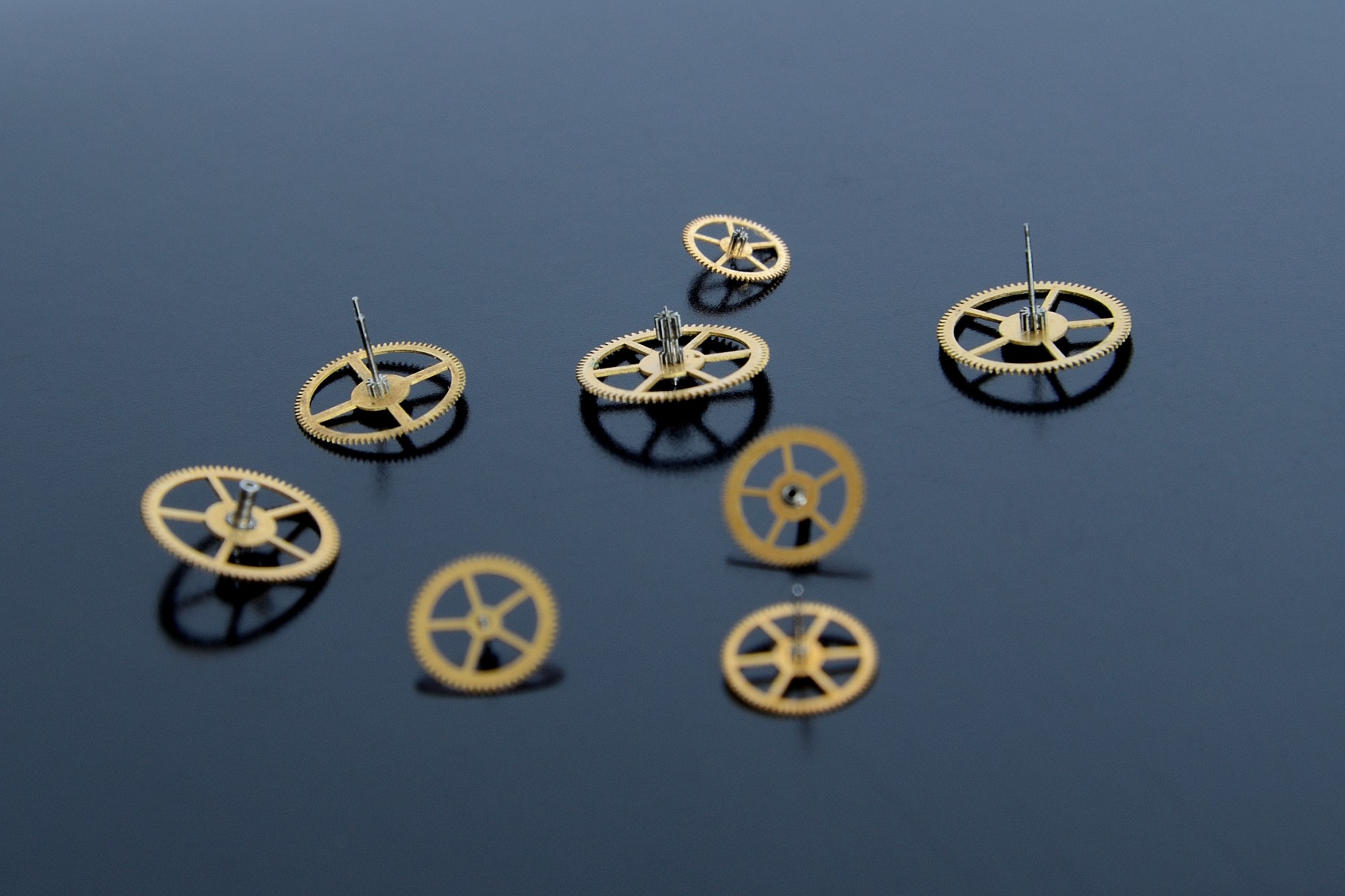 Wacker Neuson Parts: OEM vs Aftermarket
When you're on the job—working on schedule and staying under budget—every second counts. Construction equipment downtimes get very expensive, very quickly – from hundreds to thousands of dollars per hour.
You know getting the job completed on time is priority number one, and that's why you use Wacker Neuson equipment – you know their products' reputation is second to none in the compact construction equipment field.
And that's why using original (OEM)—not aftermarket—Wacker Neuson parts is the only way to go. So let's look at Wacker Neuson and why you should be buying genuine Wacker Neuson parts.
About Wacker Neuson
With its worldwide headquarters in Munich, Germany, Wacker Neuson's roots stretch back 175 years to 1848 when a small blacksmith shop first opened in Dresden. Since entering the U.S. market 65 years ago, the company has built manufacturing facilities and its North American headquarters in Wisconsin.
Today, Wacker Neuson is a leading manufacturer of high-quality, compact construction equipment sold worldwide. Its reputation for superbly engineered equipment is second to none.
Its product line includes rollers, portable and mobile generators, trash pumps, heaters, light towers, and most recently, skid steers and compact track loaders.
Wacker Neuson Parts vs. Aftermarket Parts
Time is money, and when it comes to keeping your equipment up and running, using parts specifically designed and manufactured for your machine makes solid financial sense.
Wacker Neuson's award-winning engineering is a big reason you bought their equipment in the first place, right? So why would you trust anyone else to make replacement parts for your hard-working equipment?
OEM parts are original equipment manufacturer parts—that means the parts you are buying are Wacker Neuson parts—the same company building your equipment.
In designing replacements, Wacker Neuson matches the parts they are replacing and manufactures them to the same specs, exact tolerances, and high engineering standards.
No Square Peg in a Round hole
Looking at a Wacker Neuson parts diagram, identifying the parts you need to replace, and then ordering your replacement Wacker Neuson parts online, you know Wacker Neuson is manufacturing them to the exact specs of the original piece. They'll drop in place and function just like the original, carbon copies in every sense.
Time Is Money
On the other hand, companies stamping out aftermarket parts are interested in making them fit on as many different companies' equipment as possible. Unfortunately, that means they aren't an exact copy of the piece you are replacing. As a result, you risk finding out that they aren't designed the same and may not be as well-engineered.
Going with an aftermarket part increases the chances that your equipment performance can be affected. But are you willing to take the risk that they might work as well as a genuine OEM part? If you remember, time is money; the answer will be no.
Engineering Standards
At Wacker Neuson, the very same engineers designing your equipment are also designing—and overseeing the manufacture of—the replacement parts that keep your construction machinery working day after day.
Creating these replacement parts to the same high Wacker Neuson standards is their job. Not so with aftermarket parts.
Longer Equipment Life
Because Wacker Neuson spare parts are designed and built to the same exacting standards as the original, your equipment's operating life won't be affected in the least.
If you are buying non-OEM aftermarket parts from an off-brand manufacturer, you are betting—and hoping—they'll do the job, but you have no way of knowing in advance, do you? Remember that old Latin phrase you learned in high school? Caveat Emptor. Buyer beware.
Will It Fit?
When your mechanics are replacing a part, ask yourself if you will feel better if the replacement part looks the same, feels the same, and drops right in place?
Or are you going to feel better when the mechanic has to fiddle around for a few hours to try and make an aftermarket part fit? Of course, you know the answer to that!
Using Wacker Neuson replacement parts is the best way to eliminate that uncertainty. And OEM parts give you the confidence that your equipment will operate smoothly with less downtime.
But How About Price?
Won't OEM Wacker Neuson replacement parts cost more than aftermarket parts? Not necessarily. First, if there is a price difference, it's often negligible. Second, that's before you factor in all the other considerations.
Are you saving money if the aftermarket part isn't an exact fit? Or if it doesn't perform as well? How about if it doesn't last as long as the OEM part? Or if your equipment doesn't work as well?
With all of the stress and strain put on your equipment in the construction business, you need your machines up and running. And you and your crew push them hard day after day in a rugged environment. Plus, you're losing time and money when they are down for repairs.
Taking all of that into consideration, what makes more sense? The possibility of maybe saving a few pennies with aftermarket parts? Or does it make more sense to have the confidence that going with an OEM part from Wacker Neuson will get your equipment up and running—and keep it that way?
You know the answer. You bought the best when you bought your Wacker Neuson equipment in the first place, so you'll buy the best when you need replacement parts.
The Bottom Line
Your construction equipment is critical to getting the job done on time, under budget, and on schedule. You know your clients don't like delays. You dislike delays and downtime even more since they cost you hard-earned dollars – potentially lots of dollars.
That's why when it comes to buying replacement parts to get your Wacker Neuson equipment up and running as fast as possible, you choose OEM Wacker Neuson parts every time. Nothing else makes sense for your business or your wallet!
For more informative and interesting articles, please take a look around the rest of our website!
About Author