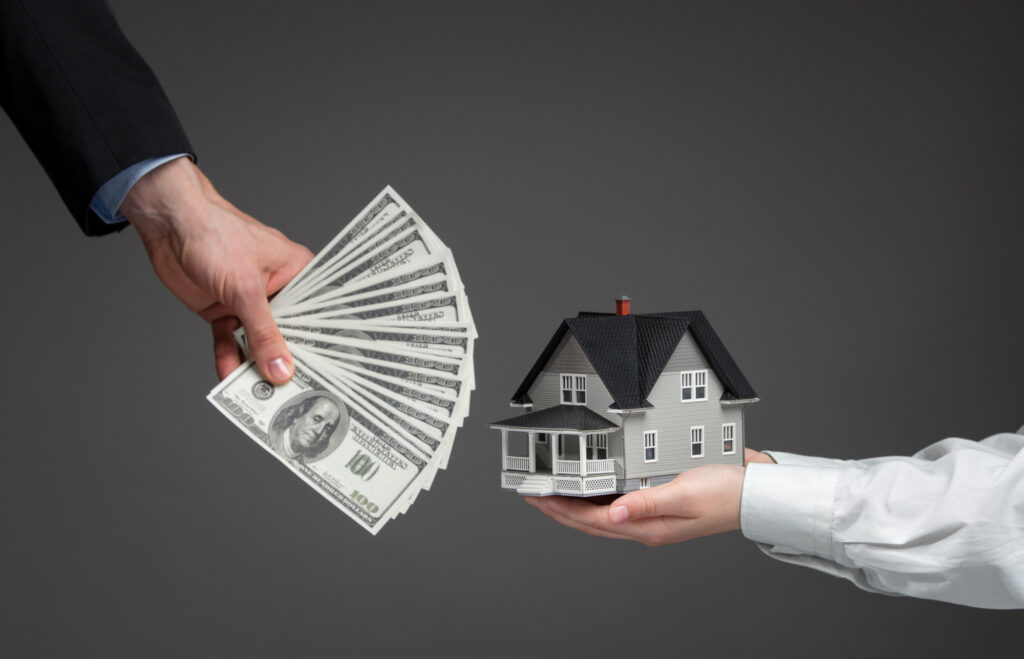 We Buy Homes: How Do Cash Offer Companies Work?
It takes an average of 65 days to sell a house in the United States. This timeline may vary, and sometimes, the period between the initial listing and closing may be longer.
If you need cash urgently or have to move in a hurry, it might not be ideal to wait for months to sell your home.
One option you have to speed up the sale process is We Buy Homes companies. The companies will allow you to sell your home fast for cash.
But what are We Buy Homes for cash companies, and how do they work? Read on to find out more about these home buyers.
What Are We Buy Homes for Cash Companies?
We Buy Homes for cash are companies or investors who give cash offers to home sellers. These companies buy homes as they are, which saves the owner the stress of making improvements or repairs to appeal to prospective buyers.
The ultimate goal of these quick house sale companies is to flip homes. They will buy your house in cash to sell it at a profit.
Who Will Buy Your House in Cash?
Various companies can buy your home in cash.
You are most likely to encounter iBuyers, house flippers, or buy-and-hold companies.
iBuyer companies are interested in purchasing homes that need little work before listing. Their goal is to sell many homes at a higher price as quickly as possible.
House flippers buy outdated homes, renovate them, and sell them at a higher profit. These companies aim to flip houses within half a year to avoid incurring the holding expenses.
Buy-and-hold investors buy homes and remodel them into rental units. Sometimes, these investors may sell the property if they believe it has appreciated enough. They may also decide to retain ownership of the house indefinitely.
How Cash Offer Companies Work
Are you wondering, "how do I sell my house for cash" through We Buy Homes companies? Here is a summary of what you should know about the process of selling your home to quick-sale homebuyers.
Finding a Trustworthy Buyer
Once you decide to sell your home for cash, the first step should be to find a reputable buyer.
It would be best to remember that scams are waiting to prey on home sellers seeking to make quick cash sales. If you are desperate for cash, these fraudsters may take advantage of your situation.
To avoid getting an offer from a phony company, you should find a reputable buyer. You can review the company's website for testimonials, reviews, and other information that can help in judging its reputation.
Focus on finding reliable cash offer companies such as URB Chicago to make a genuine offer for your home.
Requesting an Offer
After settling on the company to sell your house to, you should contact it and request an offer.
You do not have to go through the traditional house-selling process of showing the house. You go straight to informing the We Buy Homes company about the house.
For instance, you can mention whether you intend to renovate the house or sell it 'as-is.' If you choose the latter, you avoid the hassle of making repairs or having someone inspect the home.
Cash offer companies are experienced in buying, fixing, and selling homes. Thus, they will understand what they are getting into even when selling your house as-is.
The prospective buying company will evaluate your home before making an offer. It will gather the information necessary to decide how much to offer for your home.
Reviewing the Offer
Since you are the seller, you have to review the offer that the cash-for-home company offers.
You review the terms of the offer and the contract price before deciding whether to accept or reject it.
When reviewing an offer, you should know the approximate value of your home.
You can use online sites that can help you approximate your house's worth based on a combination of factors. You can also estimate the value by looking at the sale price of similar homes.
Knowing your home's approximate value will increase your confidence when negotiating an offer with a home-buying company.
Asking for Verification Documents
You should request documents that prove that the company making a cash offer for your home is reliable.
Do not hesitate to ask the company to attest that it is who it claims to be. You may ask the company to prove that it has sufficient funds to complete the transaction.
Requesting proof of funds is vital as it will demonstrate how much cash is available to the entity. It will also help you judge whether the company can cover the price you are asking for for your home.
Completing Inspections
Once you agree with the cash offer company, the latter may further inspect the house.
We Buy Homes companies will inspect your home even when you sell it on an as-is basis. The scrutiny gives the company in-depth information about the state of your home.
However, not all cash offer companies will go to this extent. It all comes down to how the company you are working with operates.
Closing and Clearing the Title
Once you agree on an offer, you move straight to closing and passing the house's title to the cash-buying company.
The closing process is fast because We Buy Homes companies eliminate lenders' involvement. You don't have to wait for mortgage approval or complete lengthy paperwork.
The cash-buying company will conduct a title search to ensure there are no legal claims against the property you are selling. The buyer will look out for issues like boundary encroachment or unpaid taxes.
If the property is clear of legal claims, the buyer will transfer the agreed amount to your bank account.
Sell Your Home Fast for Cash
You would feel better if you weren't stranded trying to determine how to sell your quick for cash within a few days or weeks. The information above should make you confident that We Buy Homes companies are ideal buyers for your home.
For more great content, keep reading our blog posts.
About Author