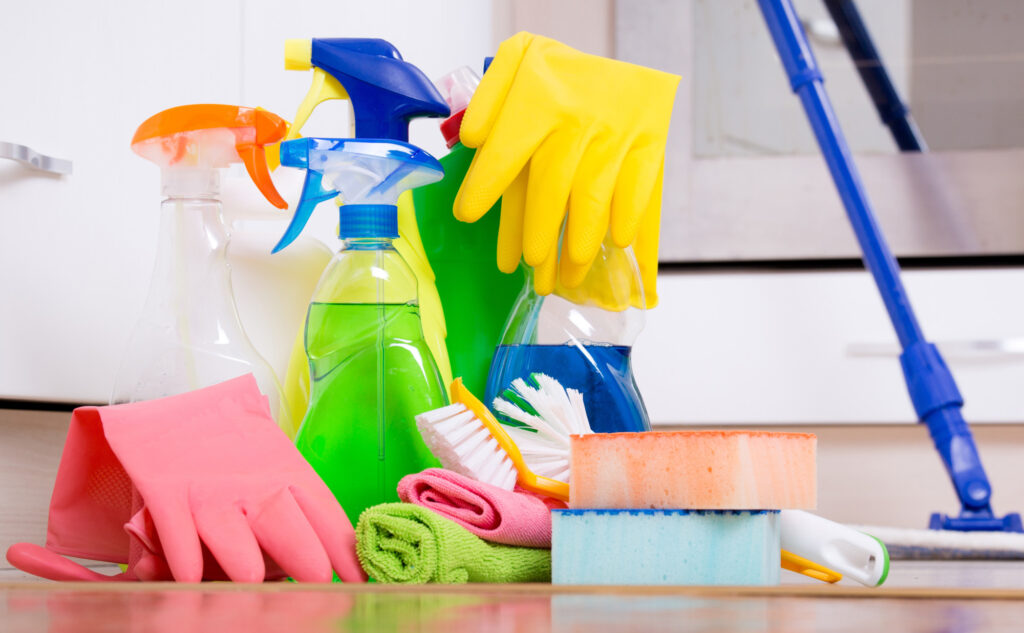 7 Bathroom Cleaning Tips Everyone Needs to Know
Is the scum and soap in your bathroom building up and refusing to shift? If so, then you need some serious intervention. Luckily, removing those steadfast stains is not as hard as you think and can be done with just a few household items.
With just a few hacks, your bathroom can look as good as new. Read on for our guide on bathroom cleaning tips.
1. Bathroom Cleaning Tips For Mirrors
Mirrors can be a real bathroom problem. They can easily become pitted with hard to remove toothpaste splodges, hairspray, and soaps. Luckily, vinegar is a great solution to removing these stubborn stains.
Start by giving the mirror a gentle dust with a light cloth. Once you have done this, create a solution of household vinegar with a little water. Put it in a spray bottle and apply it to the mirror from top to bottom.
Next, clean off the streaks using newspaper. Scrub it in circular motions, until all the streaks of solution are gone from the mirror.
If you want to stop mirrors fogging up, spray shaving foam onto them lightly. Buff it with a lint-free cloth, removing all the foam and streaks.
2. Utilize Baking Soda
Baking soda is an amazing alternative to harsh chemical cleaners. If you clean the bathroom and find you can just not shift that mold and mildew between tiles, then baking soda can do it for you.
Start by creating a paste from baking soda and a little water. Spread the paste on the mold and mildew stains, and let them sit for around four hours. After this, spray them with a jet of warm water and scrub with a brush if needed.
Baking soda is also a very effective method to get rid of unpleasant drain odors. Two cups of white vinegar and one cup of baking soda poured down the drain, should start the mixture fizzing. After an hour rinse the drain with warm water.
3. Scrub the Floor
Unfortunately, sometimes floors just need a little more attention than a mop and bucket can give. Sweep the baseboard so they are free of dust. Follow this with a sweep or a vacuum of the whole bathroom.
You can now begin with a mop of the whole bathroom itself. You will find the mop does not get into all of the cracks and crevices around the base and behind the toilet itself. In this instance, you will need to get down on your hand and knees and start to scrub.
4. Invest In Dryer Sheets
Simple dryer sheets can be a great way to do a quick fix on a number of problems and should be in your essential bathroom cleaning supplies. They can be used to get rid of stubborn soap scum on showers and bathtubs. All it takes is a few drops of water added to the sheet, then a vigorous scrub.
They can also be used on your chrome fittings such as taps and towel rails. The cleaning properties will soon restore the glimmer and shine in no time at all. These Lysol disinfecting wipes in stock at the moment also offer a great alternative.
5. Citrus and Salt
Another of the best bathroom cleaning tips for people who want to use natural products is to stock up on citrus fruits. Lemon is the most useful, for its degreasing properties and beautiful scent. However, grapefruit can also be used.
To get rid of water spots, simply rub a sliced lemon over your chrome fittings. If you have areas where water is constantly running, then it will quickly get rid of the streaks associated with it.
Another use for it is in cleaning the shower, particularly the doors and joining sections. Simply dip the juicy end of a halved lemon in an abrasive salt, such as sea salt. Use this as a scrubbing implement to get rid of harsh stains.
You can also do this with the bathtub. However, for more surface area and a quicker clean, you should consider using grapefruit instead of lemon for this one.
6. Get Creative With Your Toilet
There a number of quick and easy ways to clean a toilet without harsh bleaches or cleaner. If your toilet is pitted with stains and rust, a denture tablet can help resolve the problem. Simply place it in the toilet bowl, let it fizz away then flush.
For the outer bowl, then consider using soft drinks such as Kool-Aid or Cola. Simply pour it around the edge, and scrub away with a brush. In fact, you can even use Kool-Aid powder, letting it sit on stubborn stains if you really can not get some marks shifted.
7. Ceiling and Walls
Ideally, clean your walls and ceiling before the rest of the bathroom. This is so any mess and dirt that falls will still get cleaned. Start by vacuuming any fans and using compressed air to dislodge any wedged-in dirt build-ups.
Don't forget to dust the light fixtures, making sure you do this when the lights are turned off. If not, your duster can burn, melt and attach itself to the fixture. This will burn when the light is turned on, making an unpleasant smell.
If you have hairspray on walls, then a little shampoo and water mixed into a solution should get rid of it. In very stubborn cases, you may want to use some pure alcohol or even vodka.
Using Bathroom Cleaning Tips Regularly
Embedding these bathroom cleaning tips in your cleaning schedule will not only make life easier but keep the bathroom looking fresher for longer. As many of the ingredients are household items, you can also cut down on expensive cleaning products, saving money.
If you enjoyed this article, visit the rest of our blog. With everything from cleaning tips to decorating advice, we can get your house in top condition this season!
About Author