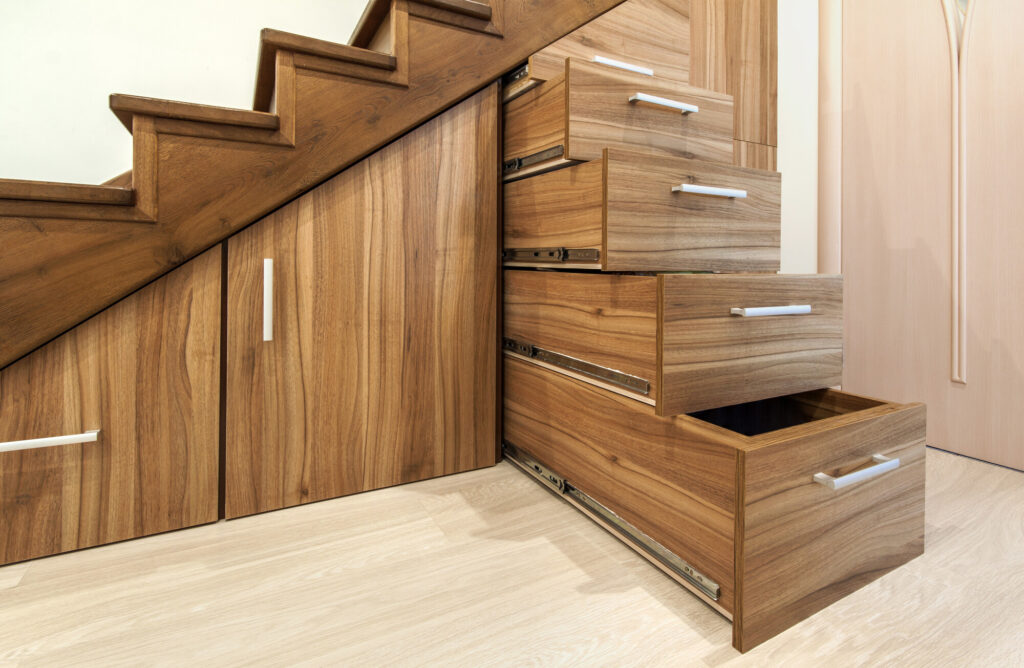 7 Clever Ways to Create Storage Space in Your Home
Research shows us that UK homeowners hoard more than five times as much clutter as other European nations. One in three Brits say they don't like getting rid of items in their homes, even if they aren't regularly used.
Unsurprisingly, this amount of clutter creates arguments. Studies show that as many as 61% of UK households argue about the amount of clutter at least once every month. A third of households even say that they argue about clutter every week.
While our busy lives do require more items, such as electronics, toys for the children, and everyday household items, it can take a toll on our limited floor spaces. Finding a home for each and every item in your house can be tricky, but this blog post is here to help.
Here, we'll highlight nine effective storage ideas for de-cluttering your home. These tips will help you to create storage space for household items, from books to bath towels.
1. Throw Away Non-Essential Items
Okay, before we start dishing out some creative storage solutions, let start with an obvious way to hide clutter: simply get rid of it. Every home has non-essential items that can either be thrown out or donated to charity. One man's clutter is another man's treasure, to amend a famous saying.
Round up old items that you simply don't need anywhere, such as old toys or broken furniture. If you have a mountain of books you don't need, they can be donated to a charity shop and enjoy by other people. Once you have de-cluttered the non-essentials, you'll find that it's much easier to find a home for the really important things.
2. Storage Ottomans
Everyday furniture items that serve a double function as hidden storage spaces are a must in homes where space is limited. Let's start in the living room with storage ottomans.
An ottoman is a great addition to every living room. It's stylish and practical serving as a seat, a coffee table, or even as a footrest. Ottomans also provide great under-lid storage options, hiding items from plain sight. Magazines, blankets, and even toys can be safely stored away here, ready to be pulled out only when needed.
3. Storage Beds
Think about how much space a bed takes up in a room. Apart from sleeping in, we can ignore the potential benefits of beds, even though they make great storage spaces.
Many beds come with built-in storage compartments, both hidden and visible. It's a great place to store items like suitcases, spare bed sheets, and more personal items that you wouldn't like to keep out in the open.
4. Garden Furniture Storage
Garden benches are a great way to relax and enjoy the sunny weather or to sit while keeping an eye on the children in the garden. Get double bang for your buck with a garden bench that has a hidden storage compartment under the seat.
To access the compartment, all you need to do is lift up the seat. There, you can store garden accessories, outdoor toys, or any other small item that your garage can't store. Garden benches are also relatively easy to make on your own, making for a great DIY project.
5. Utilize High Shelves
Think about how high your ceiling is. In many cities, the solution to the lack of space is to build up, which is why we have huge skyscrapers that take up very little ground room.
High shelves around the perimeter of your ceiling, a couple of feet below it, add great storage solutions without impacting on your floor space one bit. You can store books here, decorative boxes, and even some plants to add colour to your room.
6. Behind-the-Door Storage
Behind-the-door storage solutions are great because they hid items from normal view, but are always within easy reach once you need them. Items like towels can be hung on hooks on the back of your bathroom door, for example.
Even your kitchen cabinets can work with behind-the-door storage. Spice racks can be drilled onto the inside of cabinets, making them easy to reach without taking up existing space on your shelves.
7. Loft Storage
Loft boarding to a way to utilize the space in your loft, which can greatly increase your home's storage potential. Loft boarding works by laying boards over the joists in your loft, creating new floor space that serves as an effective storage space.
Valuable items or heirlooms can be safely stored here, even if your home is the victim of a burglary. While many people choose to purchase a self-storage container away from their home, loft boarding can create a more efficient space right in the comfort of your property.
Self-storage facilities are expensive and often inconvenient, quite unlike loft boarding which is a permanent solution to your family's storage needs. Go to instaloft.co.uk to learn more about whether self-storage of loft boarding is better for you.
Practical Ways to Create Storage Space In Your Home
Without proper consideration for your storage needs, it can become easy to find yourself living in a cluttered home. The above steps make it easy to 'create storage space and hide household items out of sight until they are needed. Many of the above ideas are also great DIY projects, which create a double-layer of satisfaction when you have a clutter-free home with practical furniture pieces.
Like this blog post on how to create storage space in your home? Be sure to check out our other informative articles on the rest of our blog today.
About Author