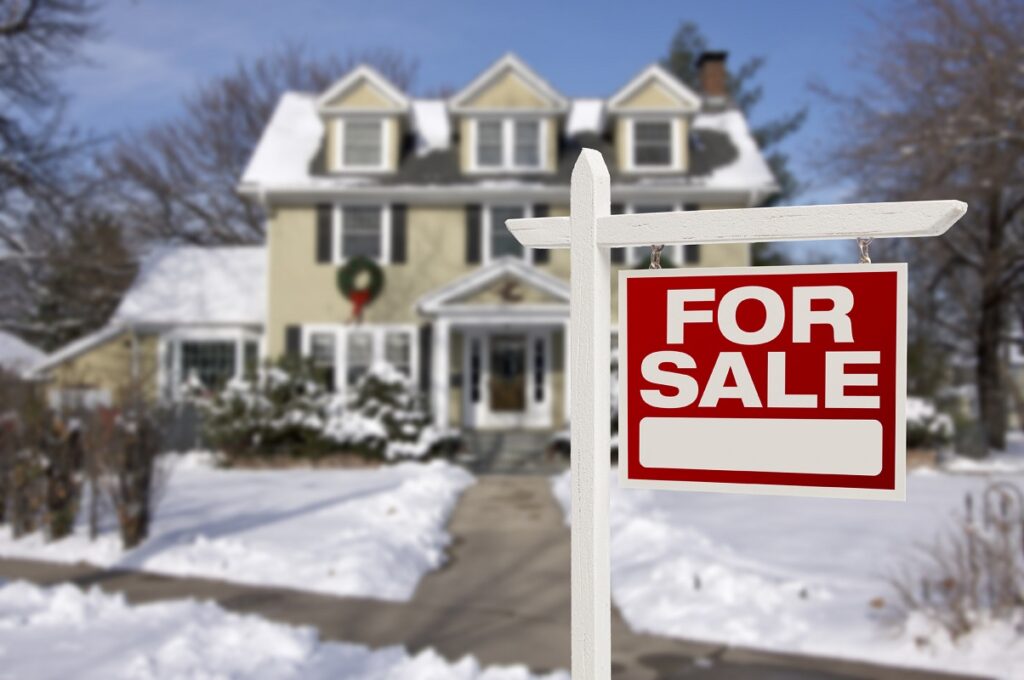 7 Quick Tips for Selling a House in the Winter
Are you planning to sell your home in the winter? How does selling a home in the winter differ from selling a home during the spring or other seasons? You may have some concerns about being able to sell your home during the cooler months.
Most buyers enjoy looking at potential homes during the warmer months because it's more comfortable outside. Fortunately, you can still successfully sell your home even if it's not springtime. Selling a house in the winter might come with a few more challenges, but it's possible when you know the proper steps to take.
In the guide below, you'll find a few ways to sell a house quickly during the winter. To get started and sell that house fast, continue reading below!
1. Post Online Advertisements
Cold winter days might prevent some buyers from heading outdoors to search for homes, but it won't stop them from looking online. Even during spring and other more favorable times to go house-searching, buyers still start online. As long as you have well-created advertisements posted online, you'll still reach potential buyers.
If you decide to work with a realtor, then they'll know where and how to post online advertisements. Otherwise, be sure to take advantage of several different platforms. You can post your listing on home-buying and selling sites or apps.
You can also post advertisements on social media. Social media is a great place to advertise your house for sale and have friends or family members share your posting for you. When you're ready to post online, be sure to have professional pictures of your house.
You want potential buyers to see the entire room in the picture. Aside from angles, lighting is important as well, which is why it may be best to have a professional take some shots for you.
2. Light It Up and Make It Cozy
Due to winter's dark skies, you'll want to be sure to light up the house as much as possible. You can use outdoor spotlights, lamps, and other forms of lighting. You should also strive to make the house cozy.
Buyers will feel welcomed and at home when they enter a warm and cozy house. Try setting the thermostat up two degrees before you're ready to show the house. Then, bring the temperature back down to keep the HVAC unit from having to kick on during the showing.
You'll want to remove any personal items from the house, but you can do so while still keeping a homey feel.
3. Clear a Walkway to the Door
Depending on where your house is located, the winter might bring in lots of heavy snow. If there's snow piled in front of your house, then shovel the snow to clear a path to the front door. Potential buyers can then easily approach the house.
It's also a great idea to add some curb appeal. The outside of your house will be the first thing buyers see, so you want it to have amazing curb appeal. Consider adding some simple winter decorations or plants, such as a wreath on the door.
4. Highlight All Winter Features
If your house has any winter features or details, then you want to make sure to highlight these during the showing and on your listing. How will the house stand up against the cold weather and harsh elements? Did you recently install new insulation?
Have all the windows and doors been sealed correctly to eliminate any drafts? Does your heating system have maintenance records?
These are all things you want to highlight to ensure buyers are aware of them.
5. Make Small Repairs
If there are some repairs you're considering making, then be sure these repairs have a high ROI (return on investment). You don't want to make any repairs to the house that won't add more money to your pocket. Know what repairs to make and consider making small ones.
You don't want to put a large amount of money into remodeling a custom kitchen if you're not planning on using the kitchen yourself. Instead, you can paint the cabinets and install new hardware to give it a fresh new look without spending too much. 
On the other hand, if there are some repairs you must make, such as an issue with the foundation, then this is something you either must do or bring down your price so the buyers can do it themselves.
6. Stage the Home
Staging a home is a good way to show buyers all the potential the house has. A good real estate agent will know how to stage the home appropriately. There are a few steps you might need to take before doing so, however.
The entire house will need to be cleaned out. If you have any items stored in closets or in the garage, they'll need to be moved to a storage unit or somewhere else. Buyers will scope out every single inch of the house before making a purchase.
You'll also need to remove all personal items including pictures. This allows the buyers to envision their own items in the house.
7. Sell It in As-Is Condition
Another wonderful option you have is to sell your house as-is. Selling a house to a cash buyer in its current condition removes the need for a lender, which helps speed up the process. You won't have to wait for approvals or worry about non-approvals.
"We buy houses" buyers will buy your house as-is with cash on hand. There's no need to make those small repairs to the house, and you'll have it off your hands quickly no matter what season it is.
Is Selling a House in the Winter Right for You?
After reading through this guide, do you believe selling a house in the winter is the right move for you? Use the helpful information given above to help you determine what steps you'll take to ensure your house is sold quickly!
For other real estate, DIY household, and other similar topics, check back here on a regular basis.
About Author