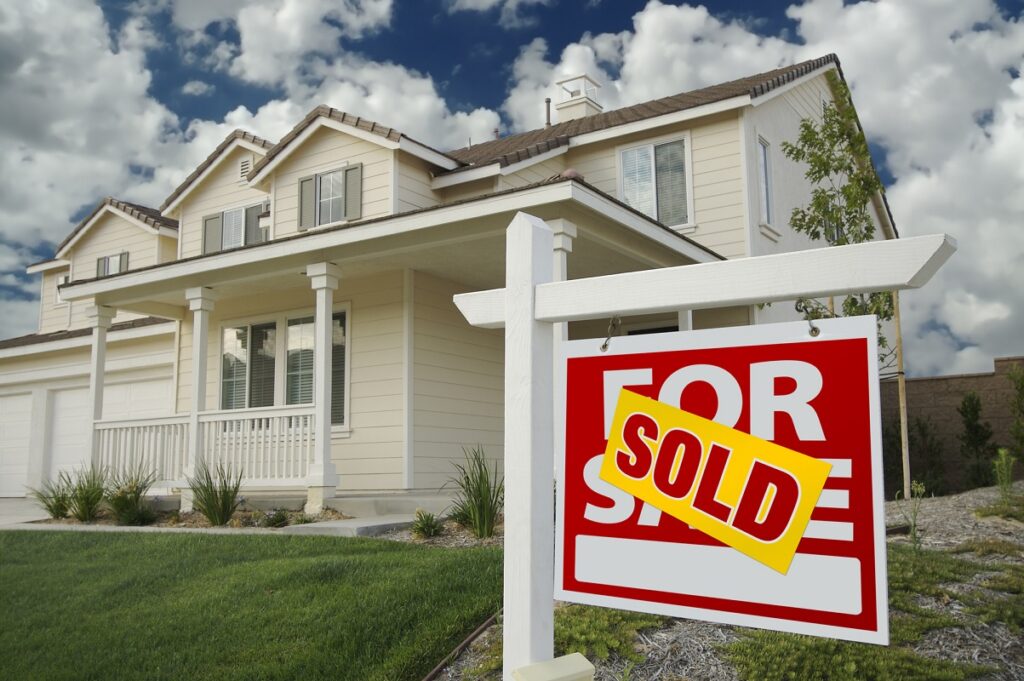 Home Sweet Home: 7 Clever Tips for Low Income Home Buyers
Are you interested in buying a house but aren't sure if you can afford it? Have you been paying rent for years and tired of throwing money into an endless pit? If you answered yes to either of these questions, then we must inform you about low-income home buyers.
You don't have to make a ton of money in order to purchase a home. Owning a house is possible even with a low income if you know all the right steps to take. If you're serious about buying your first home, then you'll want to continue reading below.
In this guide, you'll find several tips for first-time low-income home buyers. Grab your pen and paper and be sure to write down these points. Here's everything you need to know about buying a house with a low income!
1. Start Saving Early
Even though there's assistance for those with low income looking to buy, you should still begin to put aside money for a down payment. Do this as early on in the process as possible. Any money you can put down towards the house will help lower your mortgage.
The Down Payment
The amount of money you'll need for a down payment will depend on the type of mortgage you decide on and the lender. Your credit may also play a role in how much money is needed. It's best to begin putting what you can into a savings account and then giving yourself a specific goal to reach once you know exactly how much you need.
Extra Costs
Don't forget about closing costs either. There may be a few ways to work around paying for the closing costs, but it's still a great idea to plan on having to cover them yourself.
Keep in mind there might be some initial repairs required as well. If you need to make any repairs to your new home, then you'll want to have money set aside for this purpose also.
Savings Ideas
To begin saving, understand what your budget is. How much can you put aside each paycheck? Then, be sure to look into different programs offered by banks.
Some credit unions offer certain savings accounts with high-interest rates to boost your savings. Be sure to let your bank know you're looking to save for a house, and see what they can offer you as far as savings accounts are concerned.
2. Get in Contact With HUD
HUD (The U.S. Department of Housing and Urban Development) homes typically sell for a few thousand dollars less than a normal house on the market. HUD homes are not owned by either a private seller or a bank. They're owned by HUD.
Unfortunately, HUD will not make any repairs on a house like a seller would if there was a major repair needed. You can avoid any major trouble by having the house inspected before buying, though. In return, you're able to purchase a house for a cheaper price.
Although there are some drawbacks, this isn't to say you won't find a HUD house for sale with minimal repairs needed. As long as you do your research and inspect the house, you shouldn't have any issues.
3. Look Into an FHA Loan
FHA (Federal Housing Authority) loans are insured by the government. If your house were to go into foreclosure, then your losses would be covered. Because of this, lenders who offer this type of loan don't have as many harsh requirements for it as some other loans would have.
You'll first need to make sure you find a bank or lender that offers this type of loan. Then, sit down with the lender and determine what the standards are to qualify. You might find that the credit-score requirements are lower than average and the interest rates are lower as well.
With lower interest rates, you'll have lower monthly payments.
4. Research Local Housing Programs
Most states offer assistance through their public housing department. The first step is to contact your local public housing department and ask about any programs available for low-income home buyers. Depending on the type of program they offer, you could find help with down payments, inspection costs, closing costs, and rehabilitation costs as well.
Be sure to speak to your lender as well about different programs available for people who work in certain job fields, such as law enforcement, military, and education. There might be an incentive or two if you happen to work in any of these fields.
5. Work on Your Credit Score
Even though there are programs out there to help you purchase your first home with low credit, it's still not a bad idea to work on building your credit score. Visit your bank and ask them to give you a rundown of your credit score. Where does it currently stand?
What's possibly bringing your score down? Once you're given some insight, you can then begin to repair it. To begin bringing your credit score back up, start by paying off your debt.
When you're going over your credit with your bank, you can ask them what debts are weighing it down the most. These are the ones you'll want to focus on removing first. The better your credit score, the better your chances are of finding a loan with low-interest rates.
Keep track of your score by using your bank's mobile app or by creating an account with a credit score tracking website.
6. Get Approved First
Getting a letter of approval for a loan before you begin house shopping is a great idea. Not only will an approval letter let you know what your own budget looks like, but it also lets sellers know that you're serious about buying and ready to make an offer. If another buyer is interested in the same house as you, you may have an upper hand if they don't have their approval letter.
To get approved, you'll need to sit down with a lender once you're ready to make a purchase. Be sure to use the helpful information listed in the steps above before deciding who you want to sit down with and what type of loan you want to take out. They'll then look at your credit score, income verification, debt, and other important documents before deicing if they want to approve you.
If you're not approved right away, don't feel discouraged. Ask the lender what held you back from being approved. Use that information to then ensure you make all necessary corrections before applying again.
You can also consider trying to get approved by a different lender as well.
7. Work With a Realtor
Keep all of these points in mind and then find a realtor who you can trust. A realtor can help you find the right home for your needs. They'll also be able to help you negotiate the price of the house and the closing costs as well.
Because you'll be searching for a home as a low-income buyer, it's important to find a real estate agent who has experience working with low-income buyers or first time home buyers. A reputable real estate agent from Manausa.com will be able to point you in the right direction.
A realtor will be able to answer any questions you may have about the buying process, which will make it less stressful for you. In order to find a reputable realtor, there are a few things you can do. For starters, if you know anyone who's purchased a house, then ask them who they worked with.
You can also do some online research to help you find a few trusted realtors. Then, take the time to call each one and ask them some questions. You can ask about low-income assistance and assistance for first-time buyers as well. 
If you find someone who can answer your questions and seems willing to help you, then you're in a good place.
Low-Income Home Buyers Do Exist
Low-income home buyers do exist, and it starts right here with these steps.
Don't let low income stop you from becoming a home buyer. There are many ways to become a home buyer even with a low income or low credit score. Use the helpful information listed above to get you started!
Start saving early, research the type of assistance available to you, and know what kind of loan will work best for you.
For more topics about real estate, business and marketing, DIY and household, and more, be sure to check back here on a regular basis.
About Author