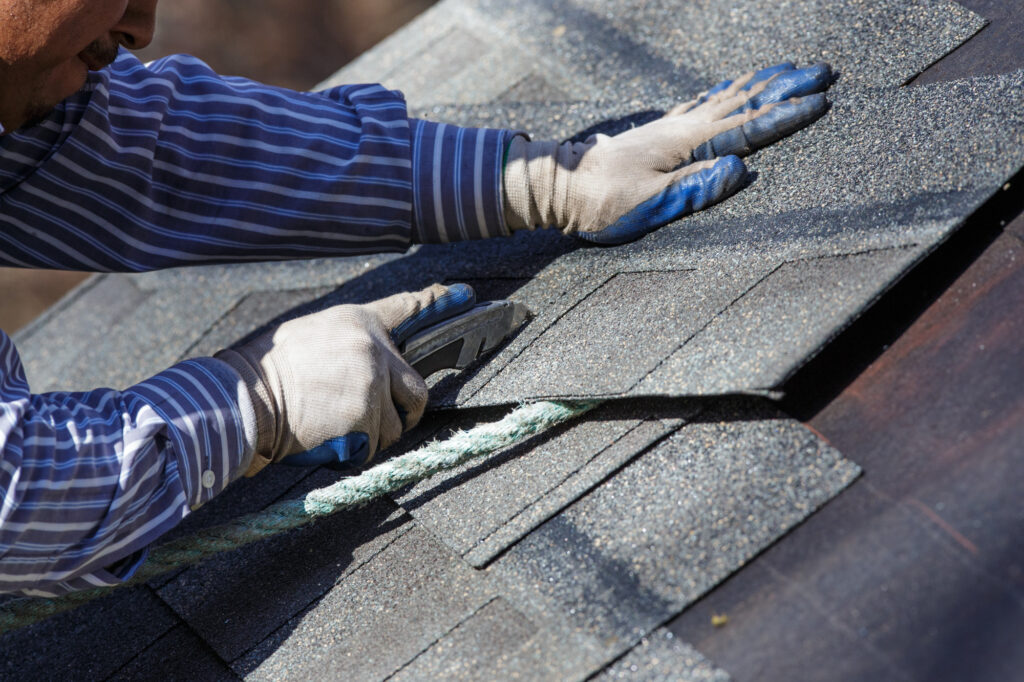 7 Signs You May Need a Roof Replacement
As a homeowner, you know how important it's to be on top of things. When there's an issue with your house, you know to act quickly. What if there's an issue with your roof?
You must know how to recognize the signs of a failing roof. By identifying the signs, you might be able to prevent a roof collapse.
The signs of a failing roof can tell you if it's time for a roof replacement. Read on to learn about 7 signs that show you need a new roof.
1. Curling, Missing, or Old Shingles
When you come home and look at your roof, what do you see? You expect to see a roof that's in excellent condition. This might not be the case if there are issues with the shingles.
Shingles don't last forever as they have a life expectancy. Once the shingles are old, you must replace them.
Do you notice curling shingles? Are the shingles loose or missing? Are any of them cracked?
These are common forms of shingle damage you should look for. Missing granules are a sign that it's time to replace the roof.
Check the gutters for any shingle debris. Worn-out shingles can disintegrate with rain or wind.
2. A Sagging Roofline
Take a look at the shape of your roofline. Do you notice an issue with it? The rooflines must be straight and strong.
If there's visible sagging, you should be concerned. Dipping and curving should also be a cause for concern.
These issues can have different causes, so it's important to determine the cause. If water is the cause of the issue, you might need a new roof.
A water-saturated roof deck can easily cave in. It might lead to a partial or complete cave in.
If your sagging roofline has other issues, you must fix them. This is the case if it has leaks or shingle damage. The problem can worsen if you don't fix it.
3. Storm Damage
After a storm, a roof can suffer damage. It's a good idea to always assess your roof for damage after a storm passes.
Heavy rainstorms, hail storms, and strong wind can cause damage to a roof. A storm can wreak havoc on any roof no matter its condition.
Roof damage is a major threat in areas prone to hurricanes and tornadoes. High winds can cause different types of damages to a roof. Strong winds can lift off shingles and or cause them to crack.
If high winds create cracks in the roof, there's a possibility of leaks and UV damage. Rain that might follow hurricanes can cause moisture to make its way into the roofing system. This can lead to severe water damage.
In some cases, strong winds can completely rip off a roof. The damage can be so severe that a new roof must be installed.
4. Visible Leaks
You'll need roof maintenance if there are leaks. You should know that roof leaks can have different causes. One of the top causes can be worn-out materials, so it's best to conduct an inspection of the roof.
As materials on the roof weaken, water can make its water into the house through the shingles. Look for water intrusion. Puddles that form after a rainstorm are a telltale sign of a leak.
The good thing is that if the leaks are small, patching the roof might take care of the problem. Large, persistent roof leaks are another issue. These might require a roof replacement.
5. Interior Water Damage
Sometimes small leaks might go undetected. When this happens water might make it into the house. This issue will then manifest in the form of interior water damage.
The damage can show up as water streaks and stains. You might find these in the attic or the ceiling. It's common to find water spots on the wall if there's a roof leak.
6. Missing Roof Flashing
Roof flashing is a material used to direct water away from critical areas of the roof. This material is resistant to moisture and other weather conditions. In time, it might give away and lead to the presence of cracks or breaks.
The cracks and breaks make it easy for water to leak in. If there's missing roof flashing, you'll need to call for roofing service. A professional can determine if they can replace the flashing or if there's a need to replace the roof.
7. Presence of Roof Moss and Algae Growth
Finding moss or algae on the roof is cause for concern. Their presence may mean it's time to call a roof replacement company.
You can try to clean the moss and algae off, but it might not be a wise thing to do. Putting too much pressure on the shingles as you clean it can ruin the shingles.
Moss holds moisture. It can then cause damage to the granules on the top of the shingle. This is a common problem in a cold climate.
Your best bet is to call a roof replacement company. Contact Proformance Roofing Contractors to get an estimate for your roofing project.
These Signs Tell You It's Time for a Roof Replacement
As much as you focus on roof care, roofing issues can occur. These are 7 signs you should look for. These signs will let you know when it's time for a roof replacement.
Don't put off these signs. Make sure you act right away.
Explore the rest of our blog to continue reading more great articles.
About Author