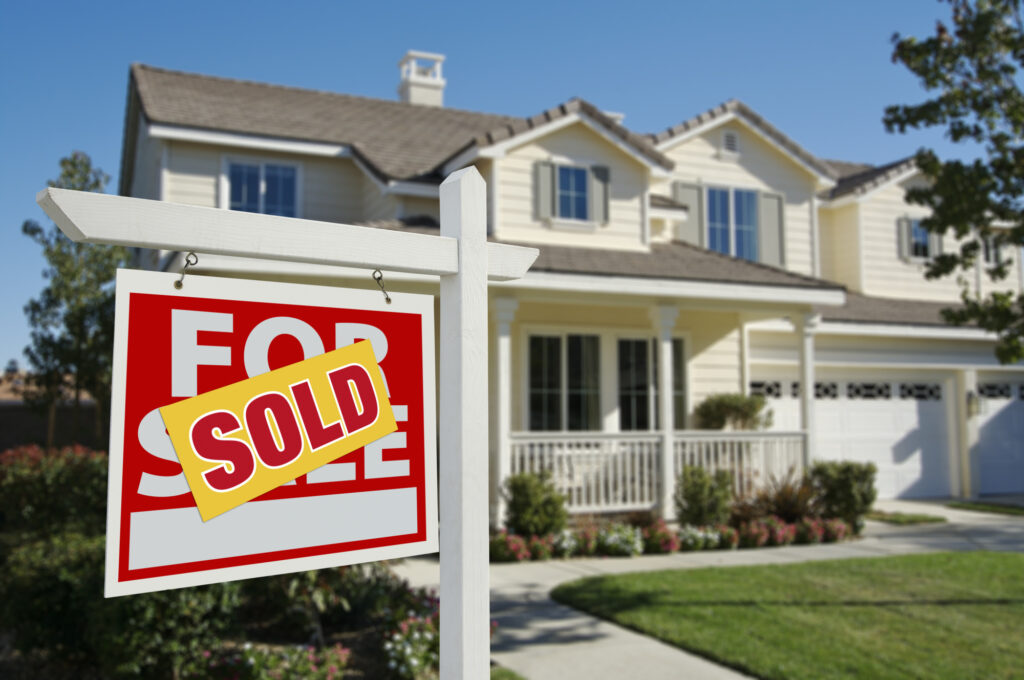 A Quick Guide on How to Sell Your House Fast
Currently, the average home spends about 56 days on the market, from listing to closing. However, if you need to sell your house fast, that may feel like too much time.
Fortunately, there are some things you can do to make selling your house easier for everyone involved.
If you're preparing to list your home in the near future, read through this guide to learn the most important things you can do to sell your house quickly, no matter where your home is located.
Pick the Right Selling Strategy
Before you do anything else, you need to decide how you plan to sell your home. There are a few options available to you, each with its own pros and cons.
Hire a Real Estate Agent
The most common home selling option is to work with a real estate agent. An agent will know the ins and outs of your local market, and they can give you guidance on how the selling process works, including tips on how to sell your home quickly.
The downside to working with an agent is that you'll have to pay them a commission fee for their services at the end of the sale.
Try for Sale by Owner (FSBO)
If you don't want to hire an agent, you can go the FSBO route, where you take on the full responsibility of selling your home yourself. This can save you money since you won't have to pay commission fees once your house sells.
However, the selling process can be difficult to navigate if you don't have any experience, and you'll be left to handle all the contracts and paperwork yourself.
Sell It as-Is for Cash
One of the best ways to sell your house fast is by looking for a "buy home with cash" offer. In this situation, you'll work with a company that buys houses as-is for cash, meaning you'll get your house sold with the cash in your hands very quickly.
This is a great option since you won't have to do any repairs to the home and you won't have to pay a commission fee either. In many cases, going this route can take no more than a week, which is ideal if you need to move into your new place quickly.
Clean and Declutter
No matter which selling strategy you choose, you'll want to spend some time cleaning and decluttering your house to prepare it for the selling process.
Buyers want to be able to picture themselves in a space, so take out anything that's too personal like family keepsakes and photos. Once you remove the clutter, give your home a deep clean to get rid of any dust. This will show your home's full potential and appeal to more buyers. If you don't have time to clean it yourself, hire a professional cleaning company that can get it done fast.
Make Small Repairs
If you want to sell your home quickly, but you aren't going the as-is cash offer route, then you'll need to do small repairs around your home. Take a walk through your house, but think of it from a buyer's perspective.
Are there spots on the walls that need to be patched or painted? Are door handles loose or outdated? Making small repairs around your house won't cost you much money, but it will make your home show better and could get you higher offers, so it's worth the time.
Don't Ignore Curb Appeal
Once the inside of your home looks great, it's time to focus on the exterior. Buyers will be more likely to put in an offer if your home is welcoming from the outside too, so create curb appeal that gives a great first impression.
If you have the time to landscape, make sure you trim overgrowth, sweep the porch and sidewalk areas, and clean or repaint the front door. Otherwise, consider hiring a professional landscaper to take some of these tasks off your plate.
If your home is older, it may be a good idea to power wash the exterior of your house as well. However, if you attempt to do this yourself, make sure you clean your siding based on the manufacturer's recommendation, as power washing can damage some materials.
Thoughtfully Price Your Home
Of course, you want to get the most possible money for your home, but you have to be strategic about pricing. In some cases, it may benefit you to price your home a little lower than you originally thought, since it could ultimately bring in more interest and cause a bidding war.
You might also list your home for just under a major threshold, so it shows up in more search results. For example, if you want to list your home at $500,000, list it at $499,000 instead, so it will show up for buyers looking for homes under $500,000.
Use Professional Photos in the Listing
These days, the majority of buyers find their next home by searching online listings. You want to be able to instantly grab the attention of buyers with your listing, and professional photos are the best way to do so.
It's worth the extra money to hire a professional photographer to take pictures of your home that are well-lit and that showcase your home in the best way possible. The more your home appeals to buyers on a screen, the more likely they are to schedule showings and the more likely it is that your home will sell quickly. 
Follow These Tips to Sell Your House Fast
After reading through this quick guide, you know the most important actions to take to sell your house fast. Now, it's time to get to work! If you follow these tips, the selling process will be much easier for you, and you can expect it to go quickly.
Looking for more content on the housing market? Browse through our other articles before you go.
About Author