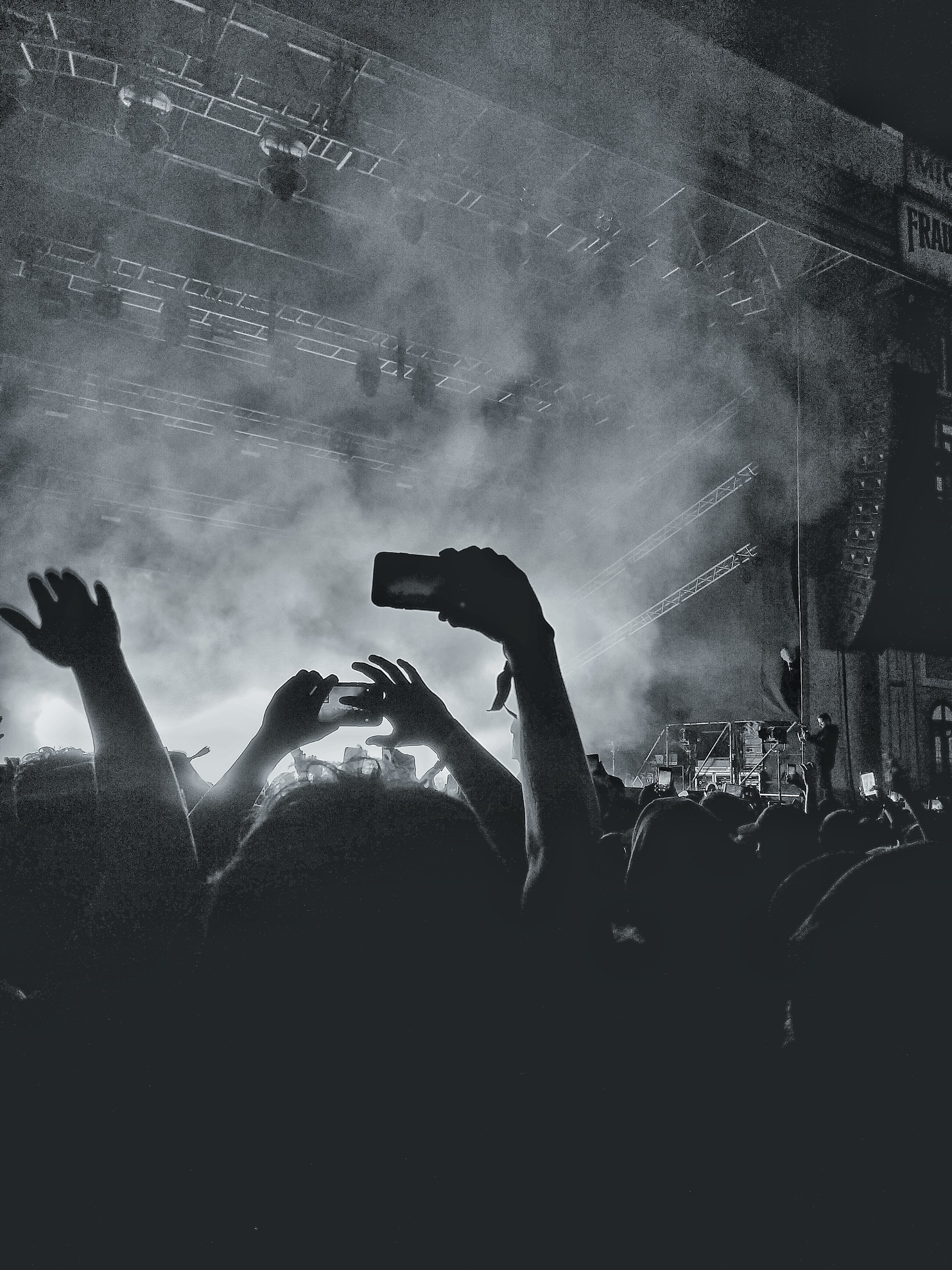 You're about to discover the best Tool songs yet based on popularity. Tool are one of the top heavy metal bands in the world. It doesn't matter whether you're an old fan or have never heard of the band before, anyone can enjoy their songs and discography.
Tool are famous for many things, from their uniqueness to their lengthy songs. People of all ages have come forward and said their love for the band. And we want more people to listen to their masterpieces and experience this weird and bizarre band that is Tool.
Many argued that the complexity and depth of Tool's songs are their best traits and others argued that it's their contrarian approach to create songs. Without further ado, we have a list of their 10 best songs that you must listen to.
10. Sober
Hailed to be both one of the simplest and most powerful tracks by Tool. The first minute of the track is enough to captivate so many people. The lyric is where its power resides. It's about a friend of the band who could only perform while under the influence. Released in 1993, Tool gained their fame through this song.
9. Undertow
From the same album as Sober, Undertow's lyric is some of the best lyric ever created Tool. One more thing that is special about this song is the way they play around with tempo. You'll notice it in the song, the tempo changes from fast to slow and it gets heavier too.
8. Opiate
The beginning of the 30-year journey, Opiate is definitely special for so many people. The song makes a statement about how religion is truly the opium to the masses just like what Karl Marx proposed. The drumming in this song is one of a kind and the lyric still gives goosebumps to this day.
7. Descending
This epic song is more than 13 minutes in length and listening to the whole song feels like such an epic journey. Fans who have waited 13 years for the new album to come out are surprised even with high expectations. The song is full of heavy riffs and complex rhythms.
6. Lateralus
Lateralus is probably one of their most underrated songs ever. Many casual listeners wouldn't list this in their top 10, but for many more critic fans, it's a different story. The song takes after Fibonacci Sequence and creates an amazing 10-minute song. To this day people are still analyzing the song and talking about how Fibonacci Sequence is utilized.
5. The Pot
The Pot is Tool's most popular song according to Spotify. The song is about hypocrisy, drug intoxication, and pride. One of the funniest things that happened to this song was when Justin Bieber posted the lyric on his Instagram. That led to a funny interaction between metal and pop communities. Maynard also responded to Bieber with a simple "#Bummer", but then he deleted it and apologized.
4. The Grudge
The song has one of the best openers in the history of rock. The first 5 minutes is full of action and closed with a 24 seconds scream. The Grudge takes you on a 7-minute journey to reach the climax and puts you down with a sick ending.
3. Pneuma
Pneuma has more than 30 million streams on Spotify. It deserves every fame it gets ever since Fear Inoculum was released. The bass and the drum give it a Middle Eastern feel. The drumming is especially superb, Danny Carey's performance in this is one of a kind. Compared to other songs in the album, Pneuma is vastly different. Staying true to its name, Pneuma describes the process of breathing and yoga exercise.
2. Stinkfist
When you think Tool can't create a better opening to their songs, there is Stinkfist. And Tool is probably the only band in the world that can create such an awesome song about the act of fisting. As you already expect, this song is controversial, and it was even censored and renamed when it made its debut on MTV. Your Tool experience won't be complete without listening to this song at least once.
1. Fear Inoculum
This song is part of the newest album with the same name and was released just last year. Many diehard fans have waited 13 years for this album and the wait definitely paid off. Fear Inoculum starts the album with a fun and pleasant beat. If you want to know what every member of the band can do, this song is a great place to start.
How We Chose The Best Tool Songs for This List
The way we chose the best songs from Tool's countless hits as based on popularity. We're also biased as HUGE TOOL FANS so we slipped in some that we love the most as well. Now that you're a fan as well, join their Facebook page like the rest of us.
About Author