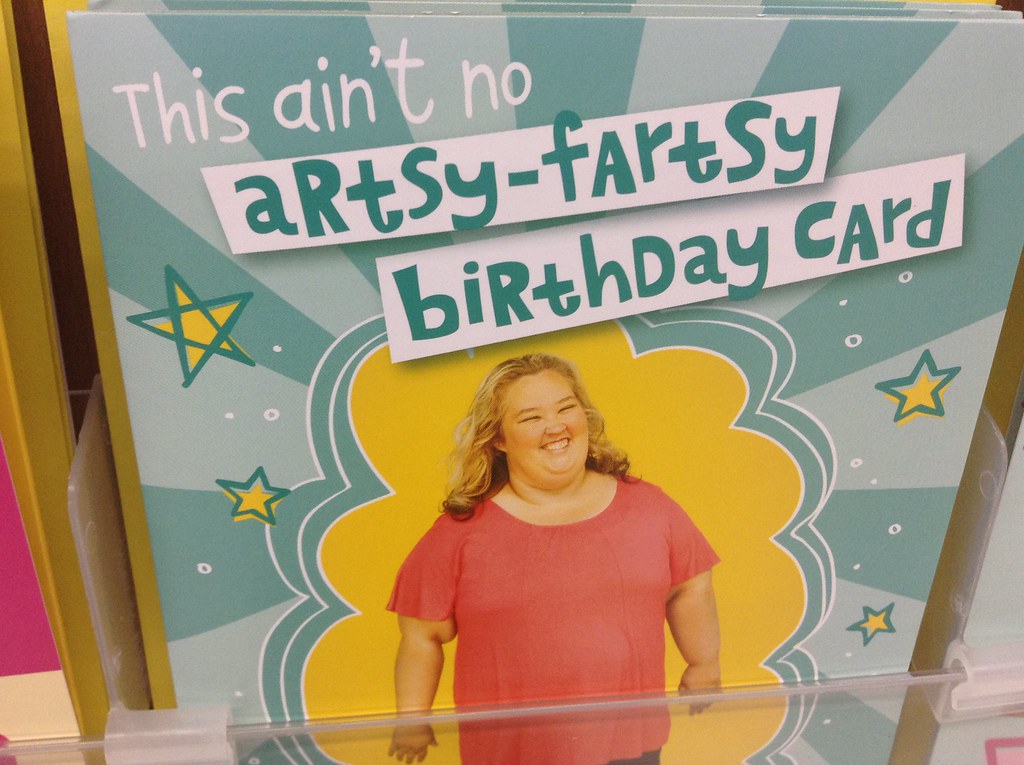 Honey Boo Boo – Past, Present, and Future
Alana Thompson, or more famously, "Honey Boo Boo," is the definition of an overnight success.
America quickly fell in love with the plump, outgoing little girl. It wasn't long before "Honey Boo Boo" became a household name.
It's been a decade since the Thompson family entered into the limelight. In this article we're going to look at the past, present, and future of this notorious family.
The Beginning
Alana first appeared on the American reality TV show, Toddlers and Tiaras. Alana was only 6 years old at the time. Evidently, her family was pure American entertainment.
It would be an understatement to say that the Thompson family is unconventional. Viewers couldn't get enough of their antics. It wasn't long before they received their own television show.
The series introduced viewers to the entire Thompson family. The show featured her mother, June Shannon. She quickly received the nickname "Mama June." Boo's father and three siblings were also featured on the show.
The series attracted 2.2 million viewers. In fact, it was one of the highest rated shows on the TLC network. However, it was also one of the most controversial as well.
The show had mixed reviews. Some people labelled it as "must-see" television. Other people thought it was exploitative.
The season aired for four seasons. It was eventually cancelled in 2014. However, the Thompson family remain in the spotlight. Fans continue to try and keep up with this outrageous family.
The Honey Boo Boo Cast
The nickname "Honey Boo Boo" was originally an insult that Alana used. Alana was frustrated with a fellow contestant on Toddlers and Tiaras. Alana hurled the insult "Honey Boo Boo" at the other girl.
However, Americans came to associate Alana with this nickname.Many fans even forgot her real name. Most people only know her as "Honey Boo Boo."
The show was intended to focus mainly on her. However, the series quickly became more about the entire family. Viewers loved watching the various family dynamics.
Mama June became just as popular as her daughter. Viewers also found her comical and entertaining to watch. However, she made some questionable decisions.
For example, Mama June gave Boo "go-go juice" in one episode. The juice was intended to liven her daughter up. However, viewers were shocked to find out what it was. The concoction was Redbull mixed with Mountain Dew.
Michael "Sugar Bear" Thompson is Boo's father. He is no longer with Mama June. Moreover, Sugar Bear admitted to cheating on Mama June throughout their relationship.
Boo has 3 older sisters. Anna Cardwell is her oldest sister. However, most fans know her as "Chickadee."
Jessica Shannon is another one of her sisters. "Chubbs" became her unfortunate nickname. This was in reference to her weight.
Lauryn Shannon is her third sister. Her nickname is "Pumpkin." Honey Boo Boo and Pumpkin maintained a close relationship throughout the series.
Boo's family earned $50,000 per episode. This was a fortune to the family. They had never experienced wealth like that before.
Honey Boo Boo's Mom
Although entertaining, Honey Boo Boo's mom has also been quite controversial. Mama June seems quite aloof throughout the four seasons. She has been criticized for her parenting methods.
Mama June got her own spin-off TV show. It currently airs on We TV. The show is called Mama June: From Not to Hot. The show began in 2017.
This show was intended to showcase Mama June's weight loss journey. She started with a weight of 460 pounds. She dropped down to 160 pounds.
The show revealed the dark side of Mama June. It showcased her strange relationship with her older daughters. It also displayed her struggles with money and addiction.
Honey Boo Boo was cast in another show at around the same time. She starred in Dancing With the Stars Junior. The reality personality was 13 at the time.
Mama June is extremely active on social media. She also posted that she is currently clean. Accordingly, Mama June stated that money is no longer an issue.
Mama June continues to collaborate with weight loss brands. She displays a healthy and clean lifestyle on "Instagram".
Viewers are speculating whether there will be another seasons of a Mama June series. The future seems unclear.
Honey Boo Boo's Weight Loss Journey
There is constant conversation surrounding Boo's weight. She has been in the public eye since she was 6 years old. Therefore, viewers were always attuned to what she was eating.
Consequently, the Thompson family have received criticism for their diet. Doctors gave Honey Boo Boo an intervention in 2015. She was only 10 years old at the time.
She would often describe the food she eats. This usually consisted of microwavable meals, deep fried food, and fast food.
Mama June received questions about Boo's weight. She stated that Honey Boo Boo's weight was not related to her diet.
Instead, she attributed Boo's weight to respiratory issues. She also blamed it on the fact that Boo was on steroids.
Needless to say, Mama June has never taken responsibility for Honey Boo Boo's weight. Mama June seems uninformed when it comes to healthy food. She has stated that she doesn't "believe" in eating salad because it doesn't taste good.
Where Is Honey Boo Boo Now?
Honey Boo Boo was born on August 28th, 2005. She is currently 15 years old. She has spent most of her life in the spotlight. Many viewers have vocalized that this was exploiting her youth.
She is from McIntyre, Georgia. There are only 600 people in their town.
Honey Boo Boo remains in the spotlight. Nothing is off limits for fans to dissect. 2020 has been a rough year for the reality star.
On June 26th, 2020 Mama June revealed that she had some major news. She checked into a rehabilitation facility with her boyfriend.
Mama June's addiction caused her to sell her home. Furthermore, she gave up custody of Honey Boo Boo. Boo is currently living with her sister, Pumpkin. They still reside in Georgia.
Pumpkin is only 20 years old. However, she has stepped up in taking care of her sister. Both girls remain open to reconnecting with their mother.
What Does The Future Hold?
Well, she became a reality TV sensation. The young girl became famous for her eccentric and quirky personality. Furthermore, viewers became obsessed with following the entire Thompson clan.
Although she has had a difficult year, she remains positive. The young girl has an active "Instagram" account. She is always in good spirits.
Honey Boo Boo has been vocal about taking a different path from her mother. She has experienced the negative sides of her mother's addiction. Boo wants better for herself.
The young girl became famous for her positive demeanor. Therefore, fans hope that this will push her towards a positive route.
Honey Boo Boo is set to finish high school on time. Furthermore, she has stated that she would like to attend university.
Despite her hardships, Boo continues to persevere. She has proven that she is a strong and malleable girl. We only hope the best for her in the future!
About Author