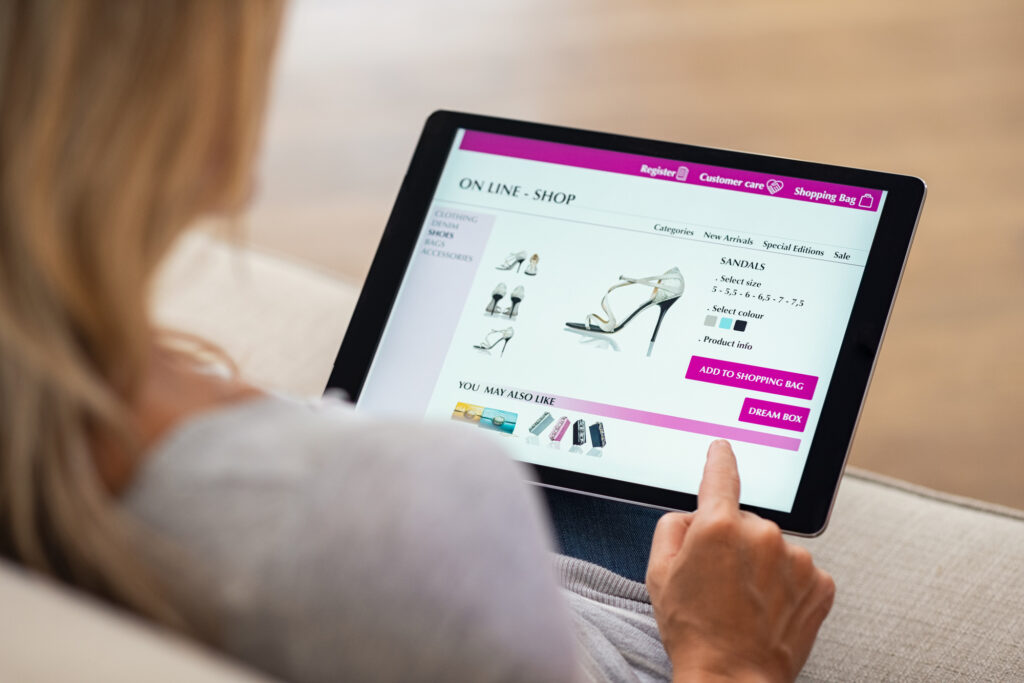 Better UX: 9 Ways to Improve User Experience
Are you looking to improve your business in any way you can?
With over 31 million businesses in the United States alone, you need to do what you can to stand among the crowd. Failing to do so is a surefire way for your business to go under and get lost to irrelevance on the Internet. Among the best ways to do this is by having a business website to generate leads and make conversions.
Once you make one, though, how will you make sure that people stay and browse it? If you improve user experience, you're sure to engage with people and have them check out more of your website.
How will you do this, though? Read what's below to improve UX and enhance your website's design. You're sure to rank higher in search engines by doing so!
1. Research Your Key Demographic
The best way for you to get started is by knowing what to get started on. This means that you should know what your customers will want to see on your website and build on that knowledge. An easy way to get into their heads is by doing some research on your demographic.
Put yourself in your customer's shoes and begin your dive into the Internet. Visit your competition and see how they present themselves to their visitors. Take note of these and use them to create your brand persona.
Having a brand persona is important to allure more visitors to your website. It's the representation of how people will see your website, so you should craft it as carefully as you can. Craft a ritual that your brand will repeat to capture the attention of potential customers, too.
Doing this makes visitors more comfortable with what they see on your website. This encourages them to explore more and discover more of your posts.
2. Track the Latest Trends
Trends exist because many people love the idea of them. This makes it a good idea to track whatever is trending on the Internet.
By doing this, you can then find a way to implement these trends into your website. This is a great way to enhance user experience because they'll feel familiar with what's going on. This prompts them to stay a while longer as they'll enjoy the gimmick you've put into place.
3. Personalize Their Experience
To further enhance the customer's experience, you can personalize time on your website. You can do this by adding bots to help you track your customer's activity patterns while on your platform. This way, you'll have an idea of what they frequent on your website.
If you're an e-commerce site, you can use this to hit the visitors with ads of the things they keep going back to. It's a great way to convince them that buying from your brand is a good idea. It also shows that your brand knows what they want and makes you look caring in their eyes.
You can also use this to track which sections on your website cause visitors to click off. By tracking where they have the least engagements, you can optimize or remove it to improve overall customer satisfaction. You'll know what you need to do to improve your website by doing this.
4. Optimize Your Website
You can also improve user experience by improving your website in general. Adding some high-resolution images that engage them is a great way to start. It keeps them interested in anything that your website is offering.
It's also a good idea to make sure your website is functional. Potential customers will leave when they learn that the buttons on a website don't work. This is because they know it's a sign of poor management.
Also, improving your website's loading speed is a good idea. People tend to leave a website if it takes more than 3 seconds to load a page. Reducing the plugins you have installed is a great way to do this.
5. Provide Impeccable Customer Service
There's no better way to improve UX than by providing great customer service. Doing this is important as people are likely to have questions about your brand, products, and services. This shows users that you care enough to take the time to talk to them.
6. Add Convenient Features
Small things like a shopping cart feature is a great way to make your customer's experience a little better. This makes it easier for them to navigate your website while doing what they need to do.
Another feature you can add is the Wishlist feature. This allows customers to keep tabs on any product they want while they're away. It also allows them to check on the product once again the next time they visit your website.
These are good UX design choices to help customers have a productive time on your website. This way, they won't have to stop what they're doing to do a specific action.
7. Create Pretty Landing Pages
Landing pages are your website's chance for a good first impression for new visitors. This makes it important to put engaging graphics and images to keep them stimulated as you introduce what you're about.
When doing this, also avoid dumping too much information on your visitors. Asking them to provide tons of information is also a surefire way to get them to leave.
8. Make Your Website Compatible With Mobile Devices
Nowadays, over 2 billion people access the Internet with their mobile phones. This makes it important to create a website that's compatible with mobile devices. Doing this prevents your website from looking weird when accessed through a smartphone.
When designing with this in mind, make your icons and buttons bigger. This accounts for people with larger fingers, improving their experience on your website.
9. Create a Social Profile
Creating a profile on social media is a great way to have a better user experience. People often only go online to check their social profiles.
Having a brand profile means that they can reach your brand from there. This allows them to shop, chat, and visit your website from a platform they're familiar with.
Improve User Experience Today
Keeping customers happy and coming back for more is a great way to help your business thrive. The best way you can do this is by upgrading your website's design with the help of the guide above! Improve user experience and watch your business thrive today!
Do you want to enhance your business and marketing skills? These skills are sure to help you manage your business as it grows. Check out more of our guides to learn all you can today!
About Author