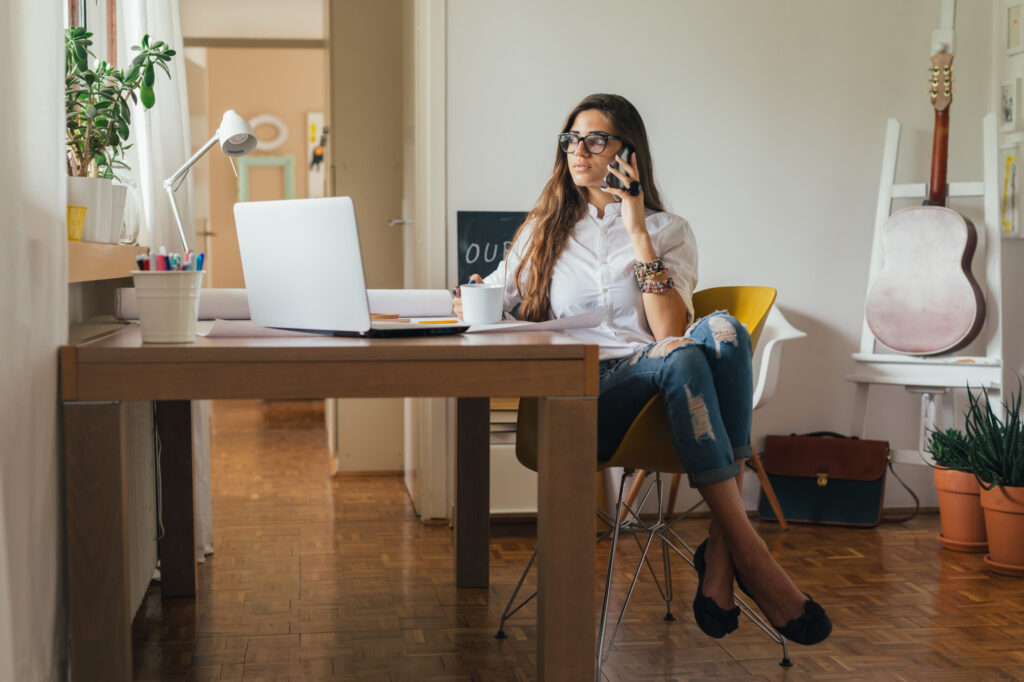 How to Organize Your Home Office In 5 Easy Steps
A 2020 study established that among new teleworkers, 38% found it easier to balance their work and home life when working from home?
The benefits of working from home are endless. However, it can be challenging to get work done if your home office is a cluttered disaster.
So, how exactly can you remedy this and create the office of your dreams?
We're here to help you out. Keep reading below for five easy tips to help you organize your home office!
1. Go Paperless
One of the easiest ways to declutter your home office is by going digital. Get rid of mountains of paper by transferring them to the cloud.
Even the most important documents can be scanned and saved to a secure server. There are plenty of cloud-based platforms that make it easy to organize all your files. However, you can ditch bulky filing cabinets and easily free up furniture space in your home office.
2. Use Storage Containers
Storage containers and units are a lifesaver if your home office is overrun with office supplies. Having a specific place for everything will not only organize your home office but also streamline your workflow.
Consider creating an inventory list to remember where you plan to keep everything. Invest in storage bin shelves and containers and label them for effortless access to your supplies. Any supplies you use regularly can be kept on your desk in pencil cases, mugs, or slim stackable containers.
3. Create a Tidy Planner
Do you feel like your home office is infested with post-it notes? It's time to create a digital planner if your calendar, bulletin board, and computer are all decorated in sticky notes.
Websites like Notion make it easy to combine to-do lists, monthly and weekly calendars, and spreadsheets in one place. Using an online planner will help eliminate the endless scraps of paper and cluttered paper calendars hanging around your office.
4. Cut Out the Bulk
Too often we end up buying products in bulk because it's a good deal. However, this can result in an unused product that does nothing but take up valuable space.
Before your next supplies purchase, make sure you've gotten rid of all your dead pens, broken binder clips, etc. You don't need an arsenal of office supplies—only buy what you absolutely need.
It will help to kill the clutter in your office. Plus, you won't have to spend five minutes figuring out which pens work and which don't!
5. Use Efficient Furniture
Multi-functional and efficient furniture and storage pieces are essential for organizing your home office. For example, floating shelves are a great addition because they don't waste floor space but still give you plenty of storage room.
Get the most out of your desk by getting a fold-up desk. They will help you conserve space in your office and force you to keep your desk tidy.
If you want an incentive to keep the floor clutter-free, get a standing desk and ditch the chair. You'll be forced to keep the surrounding area clean to ensure you have ample room to stand at your desk.
Organize Your Home Office Like a Pro
A tidy home office is key to starting your day off on the right foot. With the guide above, you'll be able to organize your home office and create the perfect place to accomplish your goals!
Looking for more? Check out the rest of our website for everything from home guides to business tips!
About Author