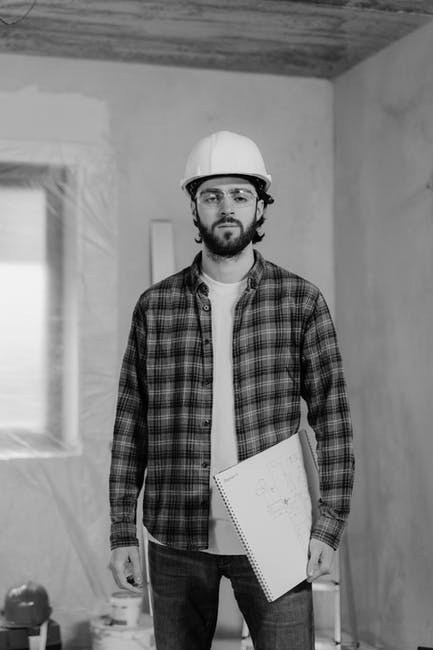 9 Home Improvements That Require Permits
According to studies, home improvements in America are projected to reach $465 billion in 2022.
If you're like the rest of us, you've likely just finished watching a home improvement show on TV and you're now inspired to remodel your home.
But before you start tearing down walls, you should check to see if your project requires a permit.
Without a home improvement permit, you could be putting yourself in legal trouble. Not only could you face fines, but you might also have to undo all of your hard work.
But don't worry, keep reading to see the home improvements that require permits and how to get a permit for home improvement before you make a costly mistake.
1. Roof Replacement
A roof replacement can cost an average of $10,000 to $30,000 depending on the size and material used for your roof. If you are planning on installing shingles or metal tiles, you'll need a permit.
The reason is that you must make sure the structure of your home can handle the additional weight. If it cannot, this may be a hazard to occupants and people living in close proximity.
Also during a repair or removal of existing shingles, asbestos might become airborne, causing health concerns for people in your neighborhood.
2. Kitchen Renovation
The kitchen is one of the most popular renovation jobs for homeowners with an average budget of $19,165. The cost of remodeling doesn't only cover the kitchen itself, but appliances, plumbing, and electrical work.
Additions to the structure, such as an island or a new water system may require a permit.
3. Bathroom Remodeling
Bathrooms are also in high demand when it comes to home remodeling ideas. Even though they don't involve intrusive structural change or expensive materials, bathrooms can still cost you an average of $7,702.
This price may differ depending on the size of your current bathroom and what needs to be done for your renovation.
Getting a permit is crucial because this room deals with water and electricity. You also have to think about ventilation or air quality, as well as waste disposal.
4. Window Replacement
Windows come in many shapes and sizes with varying prices. Replacing your windows may add value to your home, but it can still cost you an average of $2,000 or more just for the window units.
The building department wants to make sure that all windows meet city code requirements in terms of size and ventilation. Make sure you check with them first before purchasing a replacement window unit.
5. Decks and Porches
Despite being one of the most popular outdoor structures, decks and porches require permits in some municipalities. The cost will vary depending on the size and material used for construction.
If you want to build a deck or porch yourself, be sure to contact your local town office before starting any construction work or purchase utility materials such as wood beams and sheeting plywood if required.
6. Additions and Remodeling
Adding a room to your house is an investment that most homeowners want to make at some point in their lives. Even though it is one of the most popular projects, don't forget about permits and inspections.
You might need to upgrade your electric service or hire an electrician to install new wiring that will support the addition.
Also, garage and shed additions are major home improvement projects that typically cost between $20,000 to $50,000. This addition can increase your property value as well as create more storage space.
And if you need demolition, then you'll need a permit. Hiring professionals to demolish your home is big bucks. It can cost an average of $10,000 or more depending on the size of your home.
In most cities, you have to get a permit for demolition because unsafe conditions may be created from the existing structure.
7. Room Addition Permits
Room additions represent one of the top requests for home renovation projects by homeowners. The average cost of construction ranges from $30,000 for smaller projects up to $60,000 for medium-sized rooms.
Repainting walls or changing light fixtures can be done without obtaining city approval but if you are planning on expanding rooms or maybe adding a porch, make sure to check with your local town office.
8. Gutters and Downspouts
Gutters protect the outside of your house from bad weather. They also send water away from your foundation so it doesn't damage it.
You need to contact your city's building department before buying gutters and downspouts. The size, material, and complexity of installation will determine if you need a permit or not.
9. Roofing Shingles
There are several different types of roofing materials that homeowners can choose from. These materials can range from asphalt shingles, metal tiles, fiber cement, cedar shingles, or clay tile.
The cost of a roof replacement will depend on the material used, but in most cases, they can add up to $10,000 or more.
Before you purchase the materials and sign any contract with a local contractor, contact your city building department first to check if permits are required for this specific project.
Get a Home Improvement Permit Today
There are many home improvement projects that can be done without obtaining any permits or licenses. However, there are also projects such as window replacement and deck addition, that require a permit.
Even if a project is identified as requiring a home improvement permit, it does not mean that you cannot do it yourself, be sure to contact your building department first so there will be no further delays.
Want more articles like this? Check out our blog!
About Author