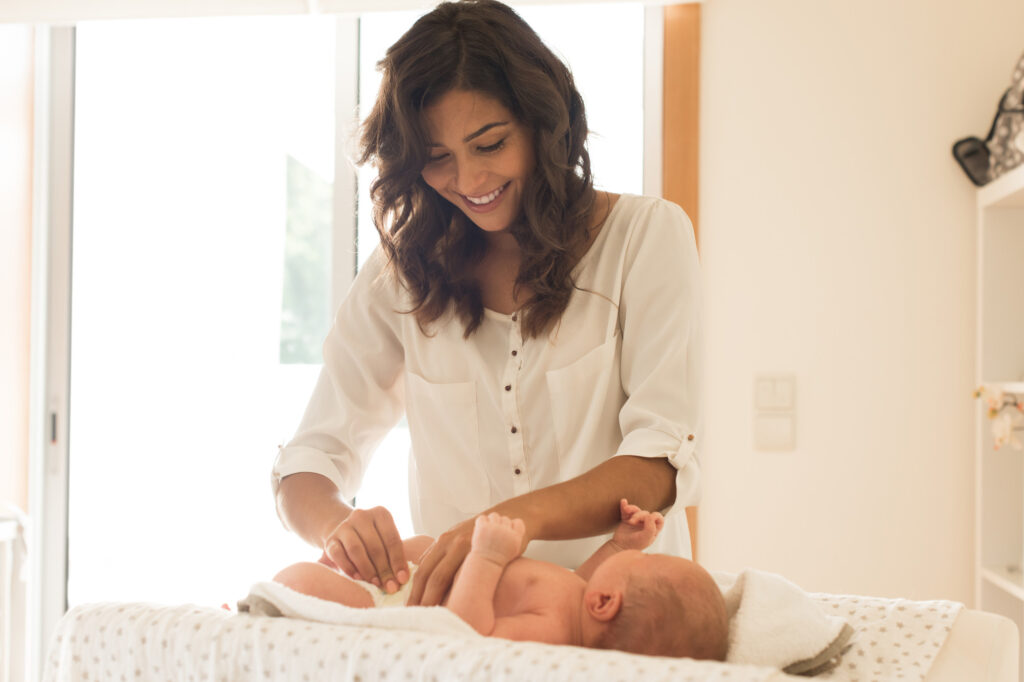 How To Properly Sanitize a Horizontal Changing Table
Many people are horrified by the thought of a dirty diaper. However, what's even more horrific is the thousands of fecal bacteria that linger at baby changing tables once a diaper is changed.
Babies are very messy and covered in germs because their immune systems are still in development. This means that babies can easily get sick from exposure to germs. For parents, sanitation is key. Keep reading to learn how to clean horizontal changing tables.
Use Child-Friendly Cleaning Supplies
Keeping non-toxic cleaning supplies in your nursery is a must for parents. Using toxic cleaning chemicals to clean raddles and pacifiers can even cause a baby to get sick. Babies not only are likely to put anything they can get their hands on in their mouth but also have sensitive skin.
Keep on hand all-natural, multi-surface cleanerss. However, when it comes to cleaning a changing station it's understandable why your first instinct may be the Clorox. Baby changing tables are the site for many diaper changes and fecal mishaps.
On The Go Cleaning Kit
Baby changing stations are not sanitary. Similar to countertops, sinks, and door handles in public restrooms, changing tables are often hotspots for bacteria and germs.
Prestige Washrooms often outfit public or retail store restrooms with baby changing tables. Although these tables are convenient they aren't always clean. Before changing your baby's diaper, you should always give a public baby changing station a quick clean.
In your diaper bag, you should keep an on-the-go cleaning kit. This will allow you to quickly clean a baby changing table while you aren't home. In order to condense your cleaning supplies keep a portable changing mat, spray bottle of disinfectant, and wipes in your bag at all times.
Deep Clean Your Home's Horizontal Changing Tables
Outside of daily wipe-downs, adding a deep clean of your baby changing table to your chore chart can help keep the baby's things sanitized and germ-free. Deep cleaning is helpful to control the spread of germs and to combat the build-up of dust.
Babies are extremely susceptible to infection from lingering germs, so being thorough when cleaning up can help fight off infection. Because baby's immune systems are still developing they lack the necessary antibodies to fight off diseases like adults. As a parent, you can help your child fight off infection by keeping bacteria and viruses away.
For deep cleans, it may be time to bring out the big guns: hydrogen peroxide. Water mixed with hydrogen peroxide is a great home remedy to fight off lingering bacteria.
This combination is toxic so you need to make sure that your baby is out of the room when disinfecting. When the hydrogen peroxide and water meet they dissolve proteins and bacteria by breaking them apart.
After your baby recovers from a stomach bug or sickness, you will want to also conduct a deep clean. This can help keep them from getting sick again off of their own germs.
Keep Changing Stations Child Friendly
Babies are a mess and thinking of the dirty diapers that accompany them can give any parent a headache. Thankfully cleaning baby changing stations is not too difficult. If you can stay on top of routinely sanitizing your home's horizontal changing tables you can help keep your baby healthy and clean!
Liked this article? Connect with us to read more like it.
About Author