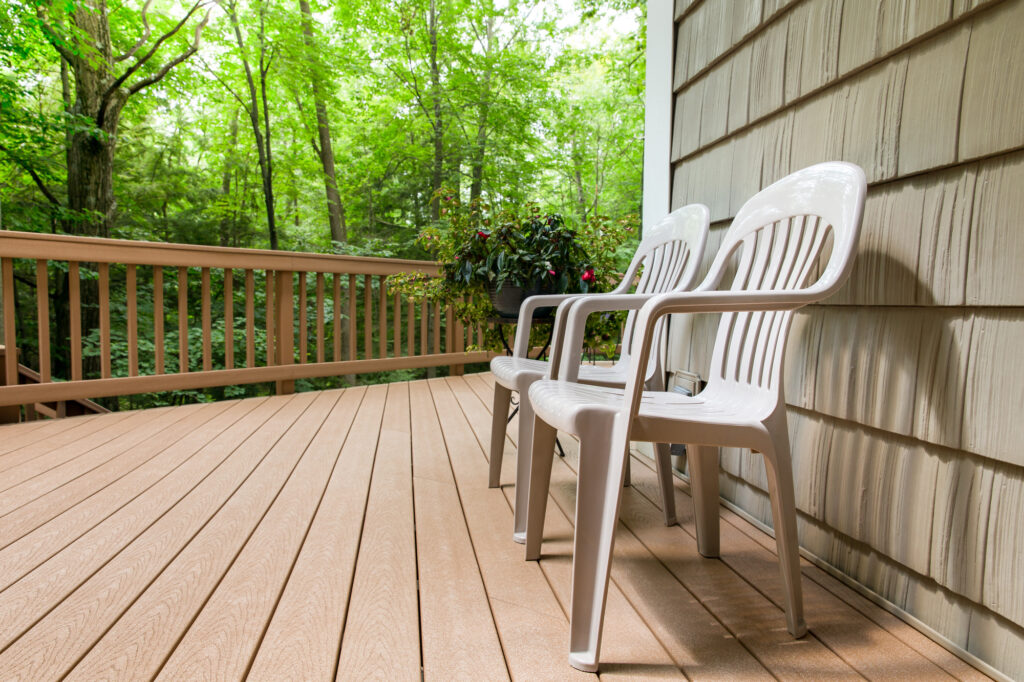 Decking Out Your Outdoor Space: 6 Benefits of Composite Decking
With the winter weather we're currently experiencing, it's natural to be looking toward warmer months and imagining all the time we'll be spending outside when they do roll around. While the climate's still cold, it's the perfect time to start planning any improvements you want to make in or outside your home this year.
Adding decking to your outdoor is an amazing way to maximize space and create a warm and inviting area to entertain. If you do want to build a deck, what materials should you choose?
Composite decking is the obvious answer for many different reasons. Read on to find out exactly what these are.
What Is Composite Decking?
Before we get into the many benefits of composite decking, let's first take a look at what it is. Composite decking is an alternative to wood decking that's fast becoming one of the most popular choices for outdoor building projects.
It's a man-made building material that's made of a combination of different materials—hence the name composite. Composite decking is made from wood fibers, synthetic materials, and bonding agents. See a more detailed explanation from Bushwick Metals here.
Benefits of Composite Decking
Composite decking offers a number of impressive benefits. In the question of wood vs composite decking, composite is often said to come out on top. Read on to see why.
1. Available in a Number of Finishes
One of the things people like about composite decking is that it's available in a number of different pre-coated finishes. You can choose the look and color of your composite decking to suit your exact tastes. Best of all, the color you choose has far greater longevity than regular painted wood.
2. Won't Warp or Splinter
Decking, of course, is situated outdoors. This means that it's exposed to the elements quite a bit. Unlike wood, however, composite decking won't warp, splinter, or be affected by heavy rains and winds.
3. Mold and Mildew Proof
Composite decking has protective capping built-in as standard. This capping not only allows it not to warp or splinter, but also prevents mold and mildew. Something owners of wooden decks often worry about.
4. Low Maintenance
One of the best things about composite decking is how low maintenance it is. Wood decking requires a lot of care and attention, and can easily stain. On the other hand, composite decking never needs sanding or painting, and won't stain when spilled on.
5. Looks as Good as Wood
Many homeowners opt for a wooden deck because of the look it lends their outdoor space. With composite decking, you have the look, but you also have all of the other advantages as well. It's the best of both worlds.
6. Reassuring Warranties
Another amazing feature of composite decking is that it usually comes with strong and reassuring warranties. This means that its manufacturers are confident in their product. But also that if anything does go wrong, you won't have to worry.
Create Your Dream Deck Today
You want to make your deck area as beautiful, usable, and easy to maintain as possible. With composite decking, this is exactly what you'll do. If you want more tips on how to beautify your home's exterior, check out the rest of our content now.
About Author