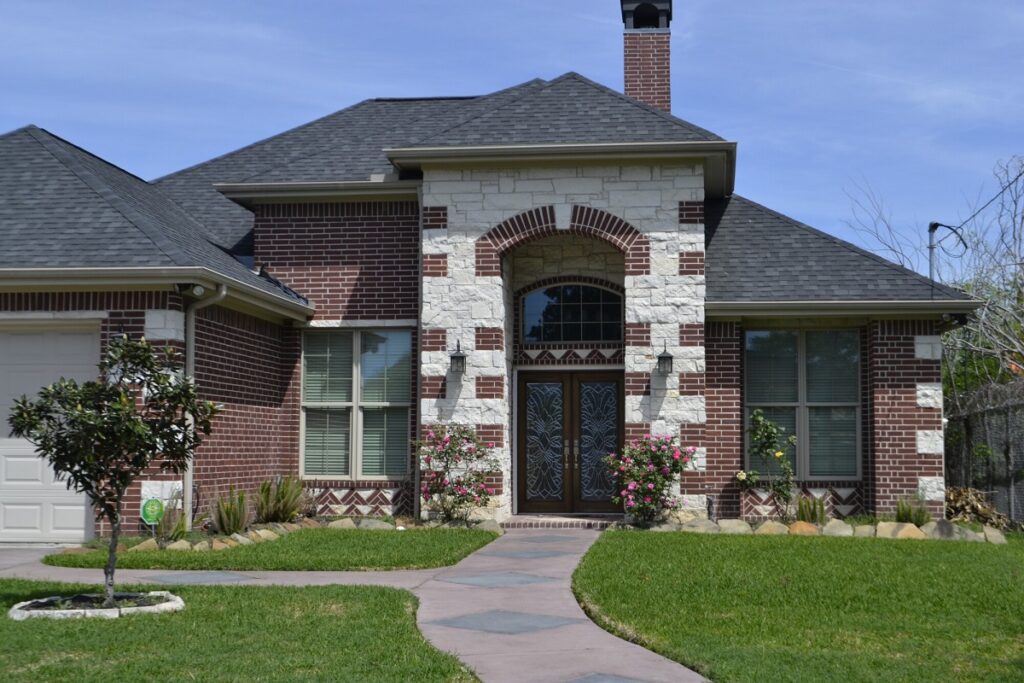 5 Ideas for Exterior Brick and Paint Color Combinations to Make Your House Stand Out
Are you ready to give your house exterior a new look? Getting the right scheme to go with your brick and roof can really increase your curb appeal. You just need to know the right shades and colors to get it right.
The best option is to keep it simple when you're learning how to choose exterior paint color combinations. Below, we give our 5 exterior brick and paint color combinations.
Pink Brick With Green and White
A great starting point is your brickwork, as it will make up the majority of the facade surface. For anyone that has bricks with a pink hue, then a green and white combination works perfectly. Green is an excellent contrast, but the white allows a way to make an easy transition.
The green should be a bottle, dark green. For the white, opt for an off-white, almost cream coloration and avoid brilliant whites.
White Brick With Green and Black
Any home that has a white brick facade, can afford to use much darker trims and accents. In fact, without it, you may find your house is a little too bright.
One way to do this is with a dark, forest green. This will work beautifully for the trims and give the home a natural look. All of this can be darkened further with a strong black on the fittings.
Tan Brick With Slate and Blue
Tan bricks are a beautiful neutral tone, and this can be enhanced with truly natural colors. They conjure up images of wood and stone, so it is best to follow color schemes that complement this.
Trims can be in a related, stone color. A slate grey or pebble is a good start, but try to keep it on the lighter shade side. Accents can be done in a blue that is also almost verging on the side of grey, so it fits with the natural theme and tones.
Dark Brown Brick With a Monotone Scheme
Deep brown and red bricks and often made of a range of colors, that give an overall look of a deep brown. Within their makeup, you may find sand-colored bricks and reds. As you have so many colors working together, it works well to keep it plain and simple with the rest of the property.
Pick a rich, off-white for larger main areas. Follow this up with a slightly darker trim that mirrors the tiles in your scheme. Finally, you can choose black for trims, or any extremely dark shade of other colors such as green and blue that are extremely dark in shade.
Beige Brick With Oranges and Taupe
Beige brick is another natural scheme, that can look bland if the wrong colors do not compliment it. Because of this, you can really bring it out with deep oranges and plums. Alternatively, anyone trying to sell a house as-is without the hassle of fixing it up can find more information here.
Choosing Exterior Brick and Paint Color Combinations
Once you have the correct color combinations, try out a series of tester samples. While you won't be able to see the full exterior brick and paint color combinations, putting the shades on a board will let you visualize.
If you enjoyed our handy article, visit the rest of our blog. We can help with everything from decorating to home maintenance. Let us help build your dream home starting today!
About Author