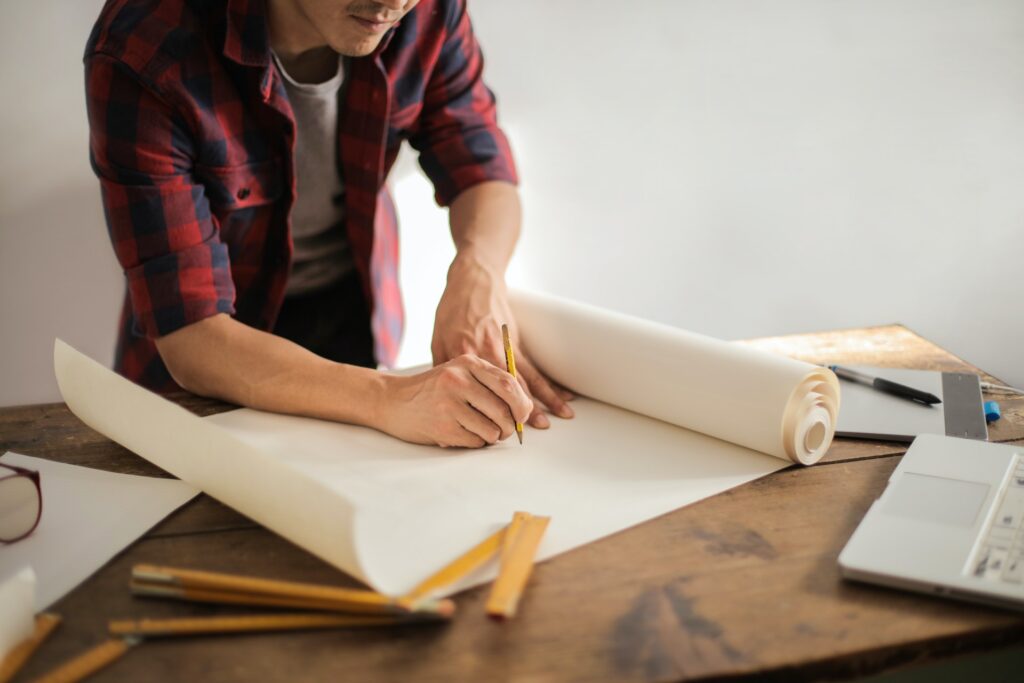 How to Hire a General Contractor – The Right Way
If you're planning on building your dream house, there are plenty of things you need to think about. From budget, space, design, timeline, and of course, a general contractor.
If you didn't know already, a general contractor or GC is a person who can be hired to turn a set of plans into a building. The general contractor's tasks are to coordinate the schedule, order materials, hiring, and firing workers, and take care of the paperwork.
Basically, GC is the one who will execute your plans and make sure that everything is going smoothly. That's why it's important to hire the right person.
So how do you hire a general contractor who can execute the project flawlessly? The problem is that many people have no clue how to choose a general contractor. And sometimes, with the combination of creating plans and hiring, it can be overwhelming for some people.
But it shouldn't be that way. Planning your dream house and finally seeing the plan becoming reality should be fun and exciting. That's why I want to help you in choosing the best general contractor to save you from headaches.
Red flags to avoid
Let's cut right to the chase and see all the red flags when it comes to a general contractor. If you see some red flags, it'd best to avoid them.
Not responsive
Nothing is worse than non-responsive general contractors. Communication is vital to make sure that there is no misunderstanding between all parties involved. If you have trouble contacting the contractor before you hire them, just avoid them entirely. You can give them 24 hours to respond and if they didn't, you should just move on.
Bad reviews
Thanks to the internet, especially social media, reviews can easily be found. You can check any social media posts, or Yelp, to check for reviews. One or two bad reviews shouldn't be a big deal but if there are several other bad reviews, then you should be cautious.
Too good to be true offer
Always be careful when the general contractor offers you things that sound too good to be true. Something like lower price and faster delivery. Usually, nothing good will come out of it. Don't fall for the offer.
Asking too much money upfront
This is the exact opposite of the point above. It's normal for the general contractor to ask for money upfront. This money will be used to procure materials according to the schedule. But if the contractor is asking for too much money, let's say 15-20% more money upfront, that's a red flag.
They don't have permits
Small jobs are fine without permits. But for building a house, permits are necessary. If the contractor doesn't have permits, buildings officials may shut down the construction process.
Finding a good general contractor
After learning about the red flags, now it's time to find a good general contractor. To find them, you need to specify what type of project that needs to be done. Finding a contractor who specializes in the type of project you have is crucial for the completion of your project.
A small project should be the easiest to complete. Let's say you have a cabinetry project that needs to be done, then hire a contractor who specializes in cabinetry.
For a medium-sized project, like renovating a house, for example, a general contractor should be great. A large project will be more complicated. You'll need an architect or designer who knows how things work.
If you have decided on what type of project you want, it's time to do some research. Remember all the red flags above to help you with your research.
The easiest way should be to look for a general contractor online. You can also ask your friends and colleagues to see if they can recommend anyone that can be trusted with the project. Your local real estate agents should be able to help too.
Meeting your general contractor
After you've found the general contractor you can trust. It's time to discuss a few things. It's best to discuss this in person.
Remember that during this meeting, you're not required to sign anything nor paying for anything. If you change your mind, you may leave anytime you want.
Some important topics you can ask are insurance, company, licenses, permits, quote, payment schedule, references, and permanent address.
About Author