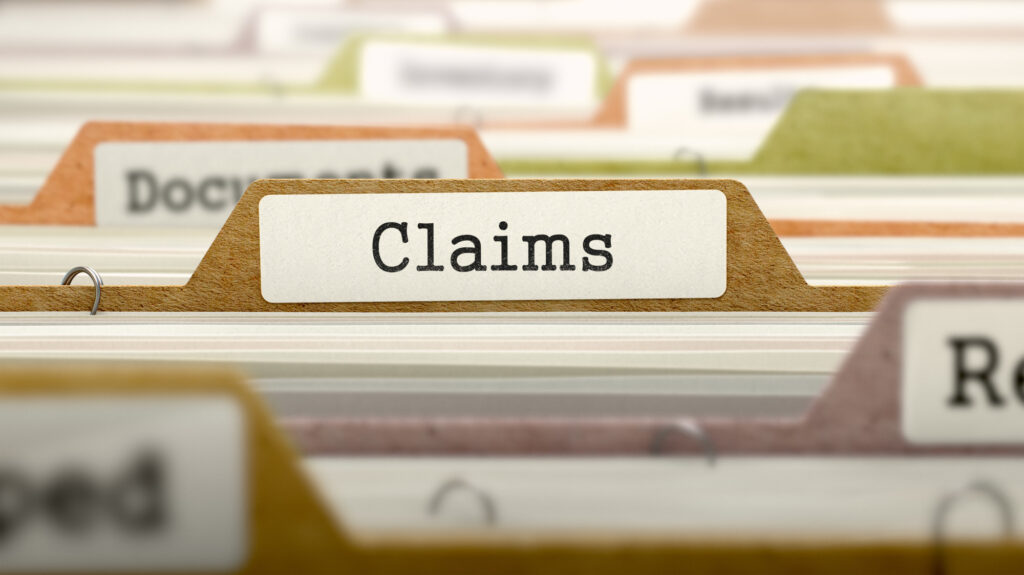 What You Should Know About PIP Claims
If you got into a car accident today, would you know how the state would want you to respond?
Depending on the laws passed by the legislature, you may have to purchase Personal Injury Protection. Failure to comply could lead to costly fines or fees.
So, is PIP insurance required where you live? Are you already paying for this type of coverage? Do you understand the essentials of how PIP claims work?
You will find the answer to these and even more questions about pip claims and auto insurance in the sections below. Taking ten minutes to read this article today could save you a world of heartache and troubles, so let's get started.
What are PIP Claims?
What is PIP insurance? You can add this coverage to your auto insurance policy as a way to ensure prompt payments no matter who is at fault for an accident. Anyone with this coverage can collect for their medical bills and other reimbursable costs related to the incident.
If you live in a no-fault state, the amount recoverable from the claim cannot exceed the limit established by the state legislature. Most states do not require this as part of your auto insurance, but sixteen states have a mandate to purchase PIP coverage.
If you're ever in doubt, don't hesitate to read more now instead of delaying or waiting for a "better time."
What Does it Mean to Live in a No-Fault State?
Living in a no-fault state means that both parties involved in a motor vehicle accident should fail a claim with their insurance carrier. The purpose of these laws is to reduce the number of unnecessary lawsuits that can clog the legal system.
As a result of this type of legislation, drivers may have an obligation to buy personal injury protection. With that said, some no-fault states do not require that citizens purchase PIP insurance and vice versa. The current list as of 2021 includes the following:
Arkansas
Arkansas does not have no-fault laws on the books, but they have a mandatory minimum for PIP. Arkansans who choose to purchase a policy need at least $5,000 worth of coverage.
Delaware
Delaware is not a no-fault state, but it does require citizens to have a minimum amount of personal injury protection. As of 2021, the law requires coverage for $15,000 per person, $30,000 per accident, and an additional $5,000 for funeral expenses.
Florida
Florida currently has no-fault laws on the books to handle motor vehicle accidents. The state also has a mandatory minimum of $10,000 worth of coverage per person.
Hawaii
The beautiful state of Hawaii has adopted no-fault legislation, and it has minimum no-fault insurance coverage requirements. Citizens in the Aloha State have to purchase $10,000 policies for each person.
Kansas
Kansas is another no-fault state that has mandatory minimum PIP coverage. Citizens should have $4,500 per person, $2,000 in burial benefits, and up to $10,000 for lost wages.
Kentucky
The Bluegrass State has no-fault laws that require a purchase of PIP coverage along with auto insurance. If you live in Kentucky, you should purchase at least a $10,000 policy.
Maine
Maine does not have no-fault laws for auto accident insurance claims, but they make PIP coverage mandatory. Drivers need a minimum of $2,000 for each person.
Maryland
Purchasing a PIP policy is not required in Maryland, and it's not a no-fault state. If you choose to add the coverage, the state has a $2,000 per person minimum.
Massachusetts
Massachusetts is a no-fault state, and it has an $8,000 per person and accident minimum. Failure to have the correct amount of coverage may have consequences.
Michigan
While Michigan is a no-fault state that requires PIP coverage, a driver who receives Medicaid can opt-out. As of July 2020, the law required at least a $50,000 policy.
Minnesota
Minnesota has no-fault laws, and a PIP policy is required. Minnesotans have to purchase at least $40,000 worth of coverage per person and accident.
New Hampshire
New Hampshire is not a no-fault state, and anyone on MedPay can opt-out of mandatory PIP coverage. You do not have to purchase a policy, but the state sets a $1,000 minimum.
New Jersey
The Garden State is a no-fault state that passed laws to establish the mandatory amount a citizen must purchase. New Jersey requires $15,000 per person, per accident, and up to $250,000 for life-altering injuries.
New York
New York is a no-fault state, and of course, they have mandatory minimums for PIP coverage. Drivers in the Empire State must purchase $50,000 worth of coverage per person, with an additional $2,000 death benefit policy.
North Dakota
North Dakota passed no-fault laws, and they have a higher minimum than a good number of states for PIP insurance. Drivers should have at least a $30,000 policy.
Oregon
Oregon does not have a no-fault policy for motor vehicle accidents, and purchasing PIP is optional. If an Oregonian chooses to do so, the minimum is $15,000 per person.
Pennsylvania
Pennsylvania is a no-fault state that makes purchasing PIP coverage mandatory. The minimum policy is $5,000 per person and accident.
Texas
You do not have to purchase PIP insurance, and Texas is not a no-fault state. The minimum for those who choose to buy the policy is $2,500 per person.
Utah
Utah is a no-fault state that also requires PIP coverage. The minimum is a $3,000 policy.
What Does PIP Coverage Do For You?
Whether you're required to purchase personal injury protection or not, what does it actually do for someone? PIP coverage may provide the following:
Coverage for lost wages
Death benefits to beneficiaries
Payments for medical expenses
Reimbursement for funeral expenses
Instead of watching your savings dwindle while you wait for payments, automobile insurance that includes PIP can keep your head above water. In the event of someone's death, the family that survives can rely on a replacement for the loved one's income.
What Can You Do Now?
Now that you understand how PIP claims and coverage work, where should you go with more questions? Contact your auto insurance carrier and start gathering quotes. You may find that you can save money while ensuring you and your family have coverage when the worst happens.
Did you find this content about personal injury protection coverage useful today? Don't forget to check out more of our great advice before you leave!
About Author