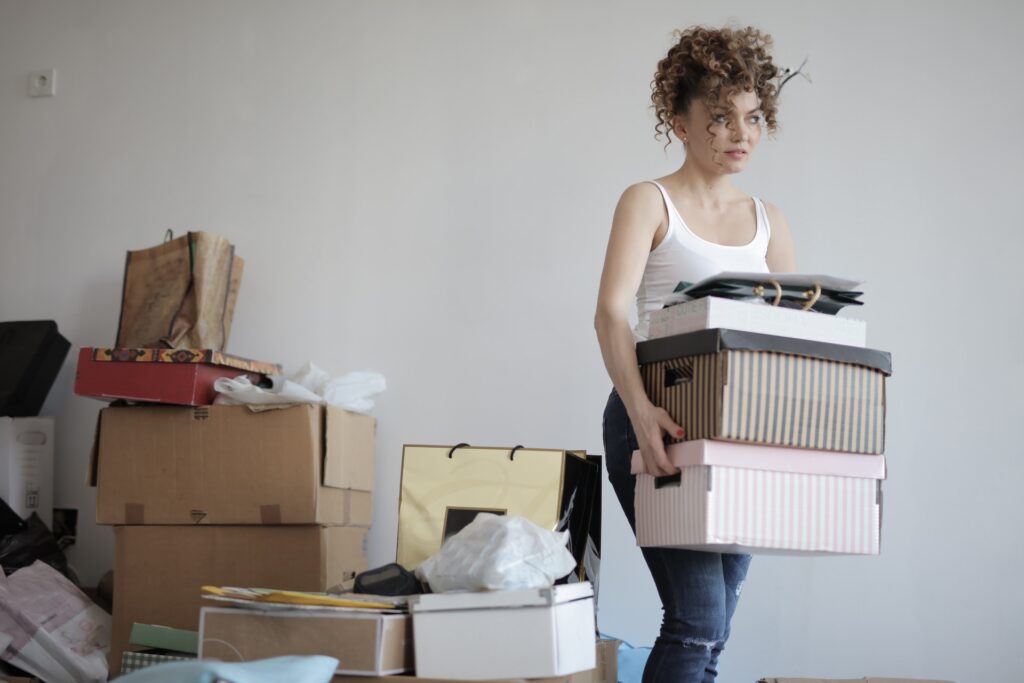 The Top Tips For Moving House On A Budget
The terms budget and moving house don't seem to go together that easily. Moving house is often regarded as a very expensive process and for good reason. From paying a deposit or a down payment on your next property to cleaning up your old place, there are so many considerations to have in mind when moving house. However, although there is a lot to think about, moving house on a budget is possible. Learning the right tips will help you to keep costs down for your next house move.
Have a Clear-Out
Moving house will always require time and planning, and this is especially true for those looking to move house on a budget. You should start thinking about your upcoming house move as soon as possible to make sure you have time to prepare. One of the best steps you can take to prepare is to have a clear-out.
Having a clear-out will help you to get rid of anything you don't need in your new home. This could be clothes or furniture, which you can then go on to sell or donate. Not only will having a clear-out help you to keep costs down, as you have less stuff to move, but it will also help you unpack and set up your new home more easily too.
Find The Right Removals Company
When it comes to moving, one of the biggest costs you will be looking at is the price of the removal company. You should start looking for a removal company early on to make sure you are able to find the right services for your needs and budget. There are sites online that allow you to compare rates for house moves and connect with removals drivers, so you can be sure you are not only finding the right services for your budget but also working with someone you can trust too.
Pack With Care
When most people think of moving, they likely think of the costs involved in obtaining the new property and transporting your possessions from one location to the other, but what about when you get to your new home? When you are looking to move on a budget, it is important to think about both the long- and short-term costs associated with the move. 
You should give yourself the time you need to carefully pack up your home before moving. Taking the time to pack carefully will help you to avoid a situation when your belongings are broken and need to be replaced.
Plan the Logistics
When you are moving, it is important that you spend some time planning the logistics and the details. Before moving, you should survey what items you are looking to take with you to your new home. You should then make note of the size and shape of the larger items and consider how you are going to get these into your new home. The costs associated with not being able to fit a larger item through the door and having to disassemble or store it somewhere can quickly mount up, so it is a good idea to plan this before the moving day.
About Author